Overview
Discovering the National Parks of New Zealand
Sample Itinerary
Following is an overview of the above itinerary. We look forward to working with you to create a customized trip.
---
As the United States celebrates the centennial of its National Parks, we invite you to explore New Zealand's National Parks system on your trip to New Zealand.  New Zealand's 14 national parks offer more than 30,000 square kilometres of diverse, natural scenery ready to be explored.  The following itinerary showcases 6 of New Zealand's finest parks, providing a diverse range of mountains, native bush and white sandy coastline.  This is natural New Zealand at its best.  Immerse yourself in our great national parks or make it part of your New Zealand adventure as you take in the highlights of the rest of the country.
Trip at a Glance
Day 1: Arrive Auckland, board short flight to Taupo / Time to explore Taupo / 2 nights: Taupo
Day 2: Full day Tongariro National Park
Day 3: Fly to Nelson / Time to explore Nelson / 3 nights: Abel Tasman National Park
Day 4: Full day Abel Tasman National Park
Day 5: Full day Kahurangi National Park or another day exploring the region
Day 6: Drive to Blenheim/Tranz Coastal train to Christchurch / 1 night: Christchurch
Day 7:  Drive to Arthurs Pass / 2 nights: Arthur's Pass
Day 8: Full day Arthur's Pass National Park
Day 9: Drive to Franz Josef, discovering the West Coast along the way / 2 nights: Franz Josef
Day 10: Full day Westland National Park and Franz Josef Glacier
Day 11: Drive to Queenstown through Haast Pass in Mt. Aspiring National Park / 2 nights: Queenstown
Day 12: Full day to explore and enjoy Queenstown
Day 13: Full day Fiordland National Park, choose from Doubtful Sound or Milford Sound
Day 14: Return to U.S.A.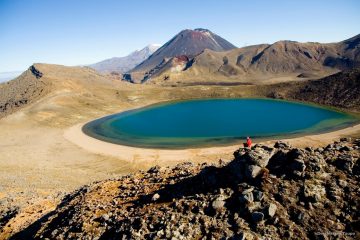 ---
National Park Highlights
Explore the volcanoes of the Tongariro National Park, three of which remain active (Tongariro, Ruapehu and Ngauruhoe)
Kayak the pristine sandy shores and hike the verdant native bush of Abel Tasman National Park
Immerse yourself in Kahurangi Park, a diverse and wild setting complete with marble mountains and peaceful, palm fringed beaches
Visit the Glacially formed valleys and wildflower filled alpine fields of Arthurs Pass National Park
Take a trip through Glacier Country in Westland National Park.  Visit the (comparatively) fast moving Franz Josef Glacier and see the spectacle of ancient ice forcing itself down time-worn valleys. Between the glaciers and the sea is a bird watcher's paradise
Explore vibrant Queenstown, a city well situated to serve as a base for the area's many adventure activities
Visit the stunning fiords, spectacular waterfalls and snow-capped peaks of Fiordland National Park.  Choose to explore either Doubtful Sound, the deepest of New Zealand's fiords and a haven for wildlife (including bottlenose dolphins, fur seals and penguins) or the spectacular Milford sound, described by Rudyard Kipling as "the eighth wonder of the world"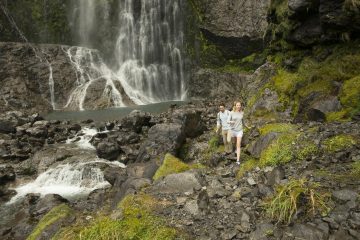 ---
Detailed Itinerary
Discovering the National Parks of New Zealand
Sample Itinerary
The following itinerary contains suggestions that will be tailored to suit your interests.  We look forward to working with you to create your personalized vacation.
---
Day 1 – Arrive Auckland, short flight to Taupo.
Kia Ora and welcome to New Zealand!  On arrival in Auckland board a plane for the short flight to Taupo, located near the center of our North Island.  On arrival you will collect your rental car. You may choose to stay at a hotel in the city of Taupo to explore this area with the remainder of your day, or you may choose an accommodation nearer to Tongariro National Park, where you will spend the day tomorrow.
The resort town of Taupo sits on the edge of New Zealand's largest lake. The clear blue waters on a summer's day make a most beautiful and tranquil setting. Taupo is more than a lake; it is a volcano without a peak resulting from one of the largest eruptions ever seen on the planet. Taupo is a great lake for many watersports but is also well known for amazing trout fishing and is one of the largest natural trout fisheries in the world. Take a cruise or kayak to the Maori rock carving, over 10 metres high at its peak.  Close by is the Hidden Valley of Orakei Korako Cave and Thermal Park, possibly one of the most stunning thermal areas in New Zealand. 2 nights: Taupo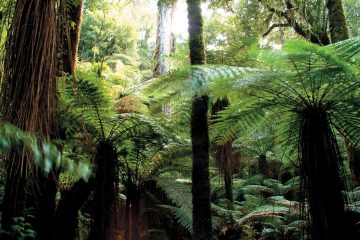 ---
Day 2 – Full Day Tongariro National Park
Enjoy a full day exploring beautiful Tongariro National Park.  If you are feeling adventurous, you may choose to complete the Tongariro Alpine Crossing today, either on your own or with a local guide.  The walk, often described as New Zealand's greatest day walk, is a challenging journey across a remarkable volcanic landscape.  The Crossing provides panoramic views of rugged peaks, brilliantly colored crater lakes and lush green forests.  The Crossing takes seven to eight hours to complete and hikers will be picked up at their accommodations in the morning to be transferred to the walk's starting point, then picked up at the walk's finish and returned to their accommodations.  There is plenty of additional exploring to be done in the park and surrounding area for those who prefer not to undertake the Alpine Crossing.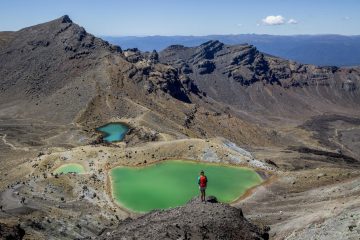 ---
Day 3 – Fly to Nelson
This morning you will return your rental car and board a flight to Nelson, situated in the northwest corner of our South Island.  On arrival in Nelson collect your new rental car and make your way to the Abel Tasman Region, exploring Nelson and the surrounding area on the way.
The Nelson Region offers a mild sunny climate year round and magnificent landscape from alpine lakes and raging rivers to wide sandy coastlines.  Three National Parks are surrounded by fertile countryside providing fresh produce and fine wines. Travel through rolling hills and coastal landscapes visiting gourmet food producers, boutique wineries, and the studios of an extraordinary artistic community that thrives here. Nearby coastal towns are full of bustling cafes, charming boutiques and funky art galleries waiting to be explored. 3 nights: Abel Tasman Region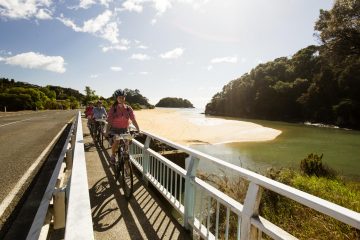 ---
Day 4 – Full Day Abel Tasman National Park
Allow this day to discover and enjoy Abel Tasman National Park.  In the midst of some of New Zealand's finest scenery, Abel Tasman is a coastal paradise that visitors can explore by foot or by boat – you will soon appreciate that an exploration of Abel Tasman mixes physical activities with beach life.  Bursts of hiking or paddling are punctuated by sunbathing, swimming and sedate snorkeling.
Whether you're looking for an active day of tramping (hiking) and kayaking, or a lazy day at the beach (or a combination of both!) Abel Tasman National Park is the perfect destination. This is New Zealand's smallest national park, protecting 23,000 hectares of the most natural stretch of easily accessible coastline in New Zealand, where regenerating natural forests cloak the headlands and fall away into a stunning sandy coastline.  Native wildlife is an essential part of the scenery – tui, bellbirds, gannets, little blue penguins, and fur seals are among the myriad wildlife that make their homes in The Park.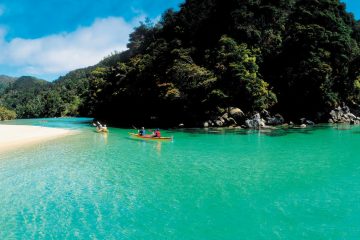 ---
Day 5 – Full Day Kahurangi National Park or more of the Nelson Region
This morning you could enjoy more of the region on your own, or make your way to Kahurangi National Park, where you will spend the day exploring New Zealand's second largest national park.  Meaning "treasured possession" in the Maori language, Kahurangi is home to some of the oldest rock formations, strangest plants and rarest birds in the country.  While much of the park is untracked wilderness, other areas are laced with a network of walking tracks that allow visitors to explore high plateaus and coastal palm forests.  The Heaphy Track is the park's most famous attraction and is visited by more than 4,000 walkers each year.  Geology enthusiasts and birders will be astounded by the extensive cave system beneath the park and by the 18 species of native New Zealand birds living in the park.  Walks, hikes, caving, and river adventures (including guided rafting tours and trout fishing) are just a few of the park's attractions.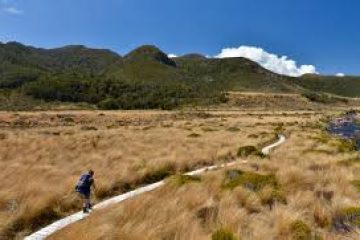 ---
Day 6 – Drive to Blenheim, Train to Christchurch
This morning make your way across the top of the South Island to Blenheim, where you will board the Tranz Coastal train for the scenic journey to Christchurch.
The TranzCoastal train journey travels from Blenheim to Christchurch following the spectacular Kaikoura coast, where you may see dolphins, seals and penguins from the comfort of your train carriage. This journey is a scenic feast of New Zealand, with the Kaikoura mountain ranges on one side of your train and the rugged Pacific Ocean coastline on the other. There is an open air viewing area on the train, fantastic for taking photographs.
Christchurch City – "The Garden City" – has a truly relaxed pace and heritage heart. Despite the earthquake of 2011, Christchurch remains the gateway to the amazing experiences that are on offer in the Canterbury region. While earthquakes have damaged much of the city's heritage architecture, Christchurch's traditional English ambience is still in evidence. Local students punt visitors languidly along the slow-moving Avon River, and the Botanic Gardens and Hagley Park remain impressive public spaces. 1 night: Christchurch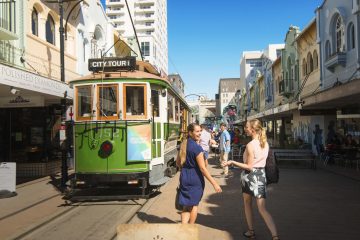 ---
Day 7 – Drive to Arthur's Pass
This morning collect your rental car and make your way to Arthurs Pass, about a two hour drive from Christchurch in the heart of the Southern Alps. Setting out from Christchurch, travel through the expansive Canterbury Plains before slowly begining to wind your way up into the foothills of the Southern Alps. The scenery changes constantly as you drive over the mountain pass, across a river, past lakes, ski fields and unique geological features. On arrival in Arthurs Pass check into your accommodations at Arthurs Pass Wilderness Lodge and spend the rest of the day exploring this beautiful and wild area.  2 nights: Arthurs Pass Wilderness Lodge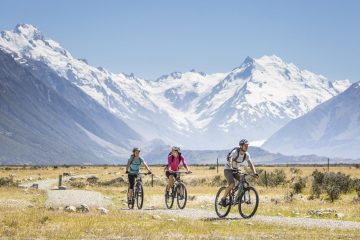 ---
Day 8 – Full day in Arthurs Pass National Park
Enjoy a full day discovering Arthurs Pass, the highest pass over the Southern Alps.  The eastern side of Arthurs Pass National Park is characterized by wide, shingle-filled riverbeds and vast beech forests.  The western side of the park, where wet weather is more common than dry, has deeply gorged rivers flowing through dense rainforest.  Down the middle of "the great divide" is an alpine dreamland of snow-covered peaks, glaciers and scree slopes.
Arthurs Pass National Park is rich in walks, both longer full day walks and shorter walks, which lead to the park's amazing natural attractions.  Keep an eye out for the park's most famous habitant, the kea, which is an alpine parrot famous for its inquisitive nature.  The Park is a mountaineering mecca, offering an expansive array of classic climbing routes.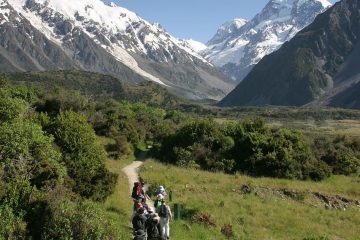 ---
Day 9 – Drive to Franz Josef
Depart Arthurs Pass this morning and travel across the remainder of the pass to the West Coast Region.  Once on the coast travel south to the glacier township of Franz Josef. Consider a stop in Hokitika along the way to watch Maori artisans cave Pounamu (jade) into Maori artifacts and jewelry.  Consider a stop near Ruatapu for the West Coast Treetops Walk, an exhilarating tree top adventure among temperate rainforest giants.  The walk offers easy access along a steel platform 20 metres high and over 450 metres long through the ancient Rimu and Kamahi tree canopy.  Look out over Lake Mahinapua to the majestic Southern Alps and Tasman Sea.
West Coast – New Zealand's longest region – is a narrow 600km stretch of wild coastline, mountain peaks, glaciers, clear lakes and sparsely populated towns.  This immense untamed natural environment is New Zealand's most protected region.  Native wildlife and vegetation flourish along the coastline, in rainforests and up onto the icy slopes of the Southern Alps.  The magnificent Franz Josef Glacier, set within the Westland National Park, is widely regarded as the gem of New Zealand's West Coast Glaciers, and the town of Franz Josef is the perfect spot to explore both the glacier and further afield. 2 nights: Franz Josef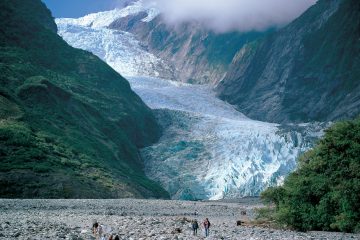 ---
Day 10 – Full Day Westland National Park: Franz Josef Glacier
Spend the day exploring the area and discovering the natural spectacle of Franz Josef Glacier.  Explore the area on your own or consider taking part in one of the many local tours.
If you would like to explore on your own, consider a visit the West Coast Wildlife Centre, which is a brand new all weather attraction located in the center of Franz Josef. It is the official home to the incubation and captive rearing program for New Zealand's most rare Kiwi – the Rowi. The Rowi is only found around the town of Franz Josef in the Okarito Forest.  Nestled in lush rainforest, the Glacier Hot Pools is a haven of natural tranquility and the perfect way to unwind and experience a blissful state of pure relaxation after traveling along Te Tai o Poutini (The West Coast) or enjoying one of its many attractions. The pools are conveniently located in the heart of Franz Josef Township and can be enjoyed all year round from 12 noon to 10pm.  This area has hikes throughout the region from 1 hour to a full day.  The Department of Conservation center will be able to provide you with ideas and maps of the area.  Visit Picnic's Bakery, and pack yourself a picnic and head off for the day to discover glacier valleys, rainforests, mirror lakes and so much more.
If you prefer a guided tour, consider a Guided Glacier Valley Walk, which will take you up alongside the mighty Waiho River bed following the glaciers path of retreat in this remarkable landscape. Here you will learn about the glacier's history and see what is left behind by this majestic giant. Near the terminal face, you will cross over the public barriers. After a brief climb you will be rewarded with spectacular views of the rapidly changing terminal face of the glacier.  The Ice Explorer Tour is a fantastic introduction to an enthralling world of ice, a tour we recommend from personal experience and client feedback. A short heli hop from the township takes you into the remarkable Pinnacles area of the glacier. Here your guide will navigate you through a maze of ice and explain the dramatic environmental changes over the last few years. You will explore the awe-inspiring landscape in this incredible experience through Franz Josef Glacier.  You may consider a heli hike – after an exciting scenic flight, you land high up on the glacier and undertake a two hour guided hike amongst some of the most pristine and awe-inspiring glacier scenery available. Your guide chooses the route as you go and with an eye for the most spectacular ice formations you'll soon be making your way through a wonderland of towering pinnacles and brilliantly blue ice.  There really is no better way to experience the beauty of the region than from above. The West Coast has professional operators offering visitors a range of helicopter and scenic flight options.  Heli-hiking and snow-landings are two of the activities available.  A kayak tour is another option.  Glacier kayak's fleet of modern sea-kayaks ensures that the boats are comfortable and can be paddled with minimal effort. The kayak tour offers a unique experience where you will paddle through a protected habitat with panoramic views of the glaciers and mountains. Weather is a feature of the tour – sandwiched between mountains and sea, Lake Mapourika, has its own microclimate, which enhances the ambience of the experience.
---
Day 11 – Drive to Queenstown
This morning depart for Queenstown, an approximate 4 hour 15 min drive, taking you through some of New Zealand's most spectacular scenery. Travel south through Fox Glacier – stopping at the base for some views of the glacier.  Allow time to take a detour from Fox to Lake Matheson.  On a calm day the colors of the water create a reflective surface to showcase the surrounding foliage and the mountains to the East.  The walk to the lake is an easy and short walk from the car park, or you can navigate the lake in approx. 1.5 hours.
At Haast, stop at the Conservation Center for information on the colorful history and flora and fauna of this area, before climbing through the Westland National Park and over the Haast Pass as you travel through Mt. Aspiring National Park.  Continue through Wanaka, before climbing over the Crowne Range, with spectacular views all around, and down into Queenstown.
Situated in the heart of the South Island, on the shores of Lake Wakatipu and surrounded by a beautiful mountain range, aptly named The Remarkables, Queenstown has been regularly rated as one of the world's top tourism destinations. It is known as the Southern Hemisphere's premier four-season alpine and lake resort. Queenstown was named because 'it was fit for Queen Victoria.' Certainly it's lived up to that expectation. Today it's an exhilarating alpine resort, perfect for both adventurers and leisure seekers. 2 nights: Queenstown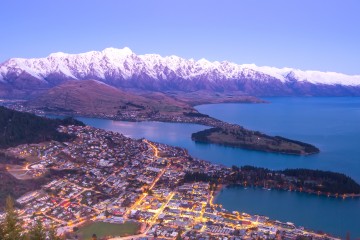 ---
Day 12 – Full Day Queenstown
Allow the full day to explore Queenstown and the surrounding area.  One option for the day is to embark on a day-long guided walk on the renowned Routeburn Track.  This great walk, also in Mount Aspiring National Park leads visitors through a 130 million-year-old magical world of ferns, mosses, lichens and beech forest.  Find yourself immersed in the grandeur of alpine meadows, meandering streams and majestic snowcapped mountains.  Birdlife is abundant in this pristine area, which displays natural New Zealand at its finest.
Queenstown offers endless other options to suit, including a number of tours within the region or the opportunity to explore both the towns of Queenstown and Arrowtown, and perhaps enjoy a leisurely lunch at a vineyard.  For the thrill seeker try your hand at bungee jumping, white water rafting, river surfing, canyon swinging and the thrills of a jet boat ride. We look forward to working with you to customize your Queenstown area activities to best meet your interests.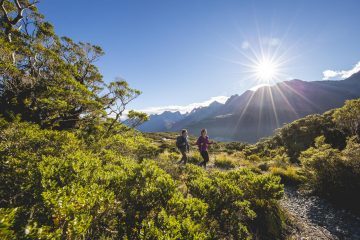 ---
Day 13 – Full Day Fiordland National Park – Choose from Doubtful Sound or Milford Sound
Today we suggest you visit one of the stunning fiords, spectacular waterfalls and snow-capped peaks of Fiordland National Park.  Choose to explore either Doubtful Sound, the deepest of New Zealand's fiords and a haven for wildlife (including bottlenose dolphins, fur seals and penguins) or the spectacular Milford sound, described by Rudyard Kipling as "the eighth wonder of the world."  We are excited to work with you to ensure you get the most out of your Fiordland experience.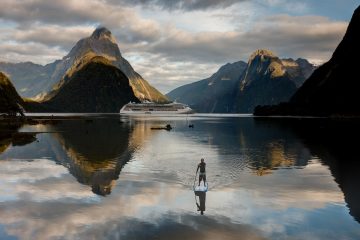 ---
Day 14 – Depart Queenstown and New Zealand for U.S.A.
Your New Zealand National Parks adventure has come to an end.  We hope you enjoyed your time in this wonderful country and the natural beauty of New Zealand's treasured protected spaces.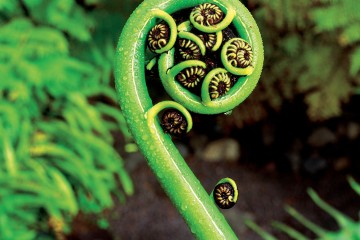 ---
Accommodation Options
Discovering the National parks of New Zealand
Following is a sample of accommodation options.  Uniquely New Zealand has many hidden treasures in addition to these to share with you.
---
 Taupo
Beechtree Suites – Beachtree Suites offers modern, self-contained boutique accommodation with easy access to Taupo's lakefront, restaurants, cafes and shops.  39 rooms are available, including luxury studios and two and three bedroom suites.  Each room is equipped with a kitchenette and the yard is equipped with a guest BBQ.  Beachtree is well suited to families and offers an outdoor play area with a trampoline and swings.  Breakfast is available on site.
Hilton Lake Taupo – Located a short drive from Taupo town center and only 15 minutes from Taupo Airport, Hilton Lake Taupo was originally built in 1889 as The Terraces Hotel.  This beautiful property offers impressive views across Lake Taupo and Tongariro National Park and superb dining at Gareth Stewart's Bistro Lago.  Guests enjoy use of the hotel's tennis courts, heated spa pool and sauna.  Choose from 113 contemporary rooms, suites and apartments in the hotel's Heritage Wing, all boasting spectacular lake and valley views, or choose an accommodation in the hotel's newer wing with sweeping vistas of Lake Taupo or Onekeneke Thermal Valley.
Tongariro Suites @ The Rocks –  This premium boutique accommodation offers visitors to Tongariro National Park a luxurious destination to relax and reflect after a long day of activity and sight-seeing.  Tongariro Suites @ The Rocks is conveniently located only a 10 minute drive from the town of Ohakune, allowing guests easy access to restaurants, cafes and a supermarket.  Tongariro Suites offers four large, contemporary suites, each boasting a view of Mt Ruapehu.  No children under 16 years.
Tongariro Lodge – Established in 1982 by legendary angler and guide Tony Hayes, Tongariro Lodge has earned an excellent reputation for gourmet dining, fine accommodations and outdoor activities and some of the most experienced fly-fishing guides in New Zealand. This luxury lodge is located in beautiful park-like grounds on the banks of the Tongariro River on the southern shores of Lake Taupo.  The heart of the Lodge is the main building with its rustic lounges, open fires and guest rooms.  Separate private chalets and villa guest accommodations are situated within the 22 acres of beautiful lodge grounds.  The on-site restaurant (offering breakfast, lunch and dinner) captures the essence of natural New Zealand, serving the best of New Zealand game and traditional fare.  Guests enjoy use of the all-weather tennis court and a secluded spa pool. See image.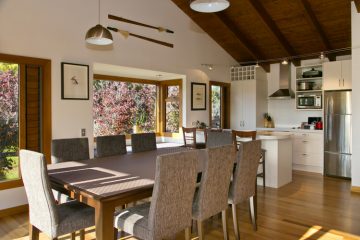 ---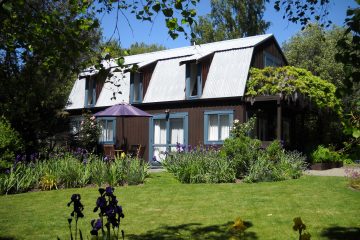 Abel Tasman
Edenhouse Lodge – Edenhouse provides a luxury lodge experience in New Zealand's Nelson/Abel Tasman region.  The lodge is situated in the beautiful Orinoco Valley on a 50 acre property complete with extensive gardens, but is still within easy access of the area's highlights.  The lodge offers two luxurious suites in the main lodge and a private and beautifully appointed two bedroom garden cottage.  Enjoy fine dining on site.
The Resurgence – Set in 50 acres of native bush and on the edge of two national parks, this luxury eco lodge's setting is pure New Zealand with 5km of hiking tracks to explore.  Accommodation is in 6 unique "Bush Suites" and 4 boutique Lodge Rooms, all of 5 star standard and with beautiful views.  Enjoy the pool and spa services as well as fine on site dining enhanced by fresh local produce and New Zealand wines.
Abel Tasman Ocean View Chalets – Located at the southern entrance to Abel Tasman National Park, Ocean View Chalets offers private, comfortable accommodations nestled along the bush line above the beach with wonderful ocean views. Studio, one bedroom and two bedroom chalet options are all available to guests.  The chalets are self contained and self catering.  Breakfast is served in the main building and restaurants are within easy walking distance.
Atholwood – Located in the heart of the Nelson/Tasman region, Atholwood is a luxury retreat set in a park-like setting of 2.2 acres of landscaped gardens with impressive mountain and Tasman Bay views.  The retreat is ideally situated between Nelson City and the Abel Tasman National Park, allowing visitors to easily access all that this beautiful province has to offer.  Guests enjoy use of the salt water pool and spa as well as BBQ facilities.  Atholwood offers accommodation in three well-appointed suites and one self-contained cottage. See image.
---
Christchurch
The George – This luxury boutique hotel is located in the heart of Christchurch overlooking the picturesque Hagley Park, just steps from the cultural precinct and key attractions.  The George boasts two award-winning fine dining restaurants.  A range of 53 stylishly designed rooms and suites are available, many of them with views over Hagley Park and the Avon River.   See image.
The Classic Villas – This five star boutique hotel accommodation is housed in a beautifully appointed historic villa.  Located steps away from some of Christchurch's premier attractions, Classic Villas offers 15 luxury rooms in a variety of styles.  Deluxe, super deluxe, and corporate rooms are available.  Enjoy relaxing in the luxurious lounge and outdoor garden area.
Orari B&B – This boutique B&B is ideally located in the heart of Christchurch within easy walking distance of Christchurch's cultural highlights.  Featuring 10 beautifully appointed suites, this heritage listed grand Victorian home has been fully restored and refurbished.  Queen and King suites area available and guests enjoy use of the elegant private lounge.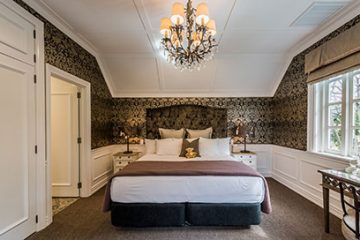 ---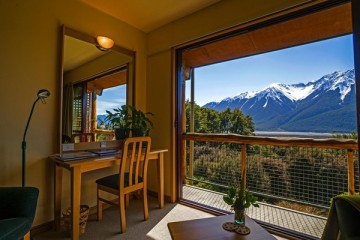 Arthurs Pass
Arthurs' Pass Wilderness Lodge – Midway between Christchurch and the South Island's West Coast, the Wilderness Lodge Arthur's Pass is set on a 6000 acre sheep farm and nature reserve surrounded by the mountains of Arthur's Pass National Park.  Stylish accommodation, excellent food and a fascinating program of nature discovery combine to create the very special Wilderness Lodge experience.  With a total of 24 rooms available, guests may choose either an Alpine View Mountain View room.  Rooms with interconnecting doors are available for families.  Enjoy on site dining with care taken to highlight local and seasonal ingredients.
---
Franz Josef
Holly Homestead B&B, Franz Josef – Built using native Rimu timber, Holly Homestead is an excellent example of beautifully refurbished "Arts & Crafts" architecture mixed with casual country chic.  Choose from a selection of four well-appointed guest rooms and enjoy breakfast in a country kitchen with views of the Southern Alps and the Franz Josef Glacier Neve.  No children under 12.
Westwood Lodge, Franz Josef – Westwood Lodge B&B is nestled in the heart of New Zealand's spectacular Glacier Country, seconds away from the Southern Alps and Westland National Park.   Accommodation is available in luxury guest rooms.  Comfortable communal areas offer rainforest and mountain views.  Breakfast is available on site and guests enjoy use of the lodge's billiards room.
Te Waonui Forest Retreat, Franz Josef – Te Waonui Forest Retreat is a luxury haven set deep in New Zealand's pristine wilderness.  Te Waonui is at the forefront of sustainable accommodation – natural lighting is abundant and sustainable materials have been used wherever possible.  Luxury guest rooms are located in four separate accommodation wings, all linked by covered walkways.  Enjoy fine dining on site and consider a luxury spa treatment.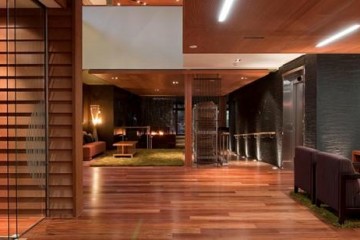 ---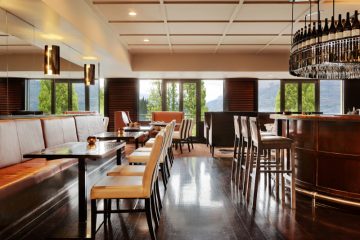 Queenstown
Blue Peaks Apartments – This quiet, central location is ideal for families and located just a two minute walk from lake beachfront and a playground and park, all located in the town center.  Blue Peaks offers luxury 2 and 3 bedroom serviced apartments, which are completely self-contained and fully equipped.  Enjoy full designer kitchens, laundry facilities, private patios and balconies that overlook landscaped gardens.
The Dairy Hotel – This private luxury hotel is a quiet escape located in the center of Queenstown.  Situated just a one minute walk from the Queenstown town center, The Dairy greets guests with an open fire in the communal lounge, an outdoor spa, delicious cooked breakfasts and home made afternoon teas.  13 guest rooms are available, each with a different view of Queenstown and the surrounding area.
Matakauri Lodge – Matakauri Lodge is an alpine lakeside retreat situated on Lake Wakatipu and only seven minutes from Queenstown.  The main lodge offers accommodation in twelve luxurious guest rooms and suites; four suites are located within the main lodge with the remaining suites located in outlying cottages overlooking the lake. Each suite offers a private porch, and open fireplace.  The Owner's Cottage features four suites in a freestanding residence – it is ideal for families, couples or friends travelling together.  Enjoy fine dining on site, a dip in the infinity pool, and a luxury spa experience.
Hotel St Moritz – Ideally situated in Queenstown overlooking Lake Wakatipu to The Remarkables mountain range, Hotel St Moritz is a luxury hotel embodying the spirit of its location.  The hotel's architecture and interiors are artistic and refreshing, highlighting the charm and serenity of the surroundings.  Accommodation options include guest rooms in addition to one and two bedroom suites, all thoughtfully designed and decorated. Guests enjoy use of the Hot Tub Garden, fitness center and sauna and are invited to enjoy fine dining at Lombardis, the hotel's on site restaurant (a favorite of locals and visitors alike). See image.
---
Activity Options
Discovering the National Parks of New Zealand
Following are guided touring suggestions that would work with your Discovering the National Parks of New Zealand itinerary on days when activities have not yet been suggested.  These options can be private, small group or large group.  For a more personalized experience we suggest at least a small group tour, which are usually 12 or fewer people.  Some touring options are half day and many require a full day.
---
Taupo
Tongariro Crossing, Taupo Region – Our partners at Adrift Guided Outdoor Adventures guide the Tongariro Alpine Crossing all year and every day mother nature allows for a safe and enjoyable passage.  Adrift's goal is to provide visitors with a personal, informative and friendly day they will never forget.  Group sizes are small and guides are well informed and able to provide visitors with an experience they themselves would like to have.  Your guide will also "work behind the scenes," constantly assessing the weather and track conditions.  They can also tailor the trip to accommodate different fitness levels and know a few tricks about avoiding weather exposed or crowded areas.
The route is about 19kms – a reasonably good level of fitness is required.  If you are concerned about your fitness please let your guide know before commencing the walk, as there are options they may be able to offer if your concerns come to fruition.  Walking time is about 7 hours including stops.  No alpine experience is required.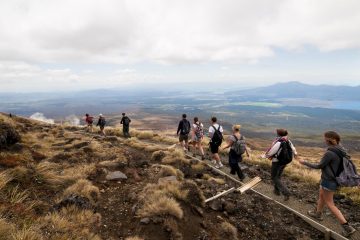 ---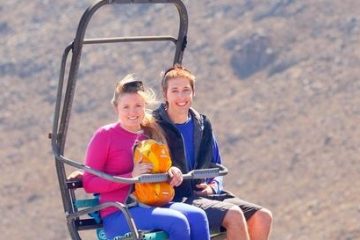 Mt Ruapehu Chairlift Ride, Taupo – A scenic chairlift ride is a fantastic activity for the whole family while visiting the Tongariro National park.  Ride two chairlifts over Mt Ruapehu's striking volcanic terrain to an altitude of 2020 meters above sea level.  Once there you can take in the breathtaking views of the Tongariro National Park, Mt Ruapehu, Tongariro and Ngauruhoe.
---
Canoe the Whanganu River, Taupo – The Whanganui National park has rugged terrain covered in lush native forest with the Whanganui River flowing through it. This majestic landscape is rich with Maori and European history.  The river guides we work with are qualified, experienced and personable – their sole purpose is to ensure that you have a safe, enjoyable and memorable experience.  The Canadian Canoes used for the trip are well suited for the rapids and the long still water of the gorges and they have plenty of space for gear and comfort.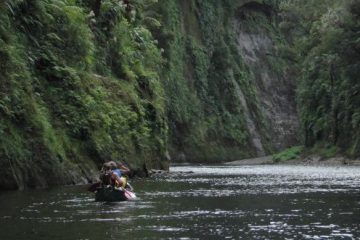 ---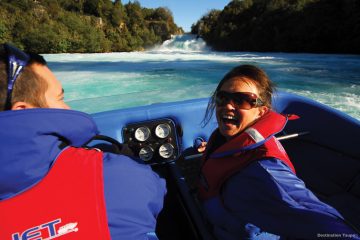 Huka Falls Jet Boat, Taupo – This half hour tour of thrills, fun and excitement takes you through a beautiful river environment lined with native bush, sheer rock cliff faces and natural hot springs.  Imagine spinning 360 degrees while zooming through this stunning setting at top speeds – and that's all before reaching the awe inspiring majesty of Huka Falls.  From your unique vantage point on the jet boat you will have the best water level view of Huka Falls, New Zealand's most visited natural attraction.  This thundering 11 metre high waterfall houses a volume of 220,000 litres of water per second flowing through the rock face of the mighty Waikato River – Huka is the Maori word for "foam" and on arriving you'll immediately see why.
---
Kayak to the Carvings, Taupo – This kayaking adventure allows you to get up close to the Maori Rock Carvings with plenty of time to study their details, learn their history, cultural significance and how they were carved. Stop for a break on the beach and enjoy a classic Kiwi morning or afternoon tea. In summer there is time for swimming, while in winter there is the opportunity to further explore Mine Bay before the return paddle to Taupo.  No previous experience is needed and paddling time will be between 2.5 to 3 hours.  Double kayaks are used for safe, stable and effortless kayaking. Weatherproof jackets provided if required and a reasonable level of fitness required.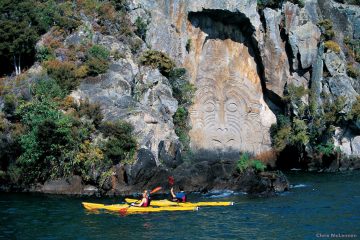 ---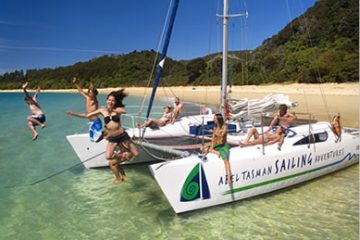 Abel Tasman Region
Sail and Hike, Abel Tasman Region – Relax with a peaceful, calm sail amongst the best coastal scenery of Abel Tasman National Park – prepare to fall in love with the golden beaches, rugged natural coastline and pristine clear waters of the Abel Tasman. Around midday, abandon ship at Anchorage for a stunning nature walk back to Marahau. Stroll along sandy beaches via picture-perfect lookouts and through some of the best native bush and scenery the coastal track has to offer. This is a 4 hour walk at a casual pace. Lunch is included.
The yachts are fun, they sail fast and are very stable.  The large, open, flat decks allow you to relax and enjoy the joy of sailing while taking in the fantastic sights of the Abel Tasman National Park.  No experience necessary, but you are welcome to take the helm, pull up the sail, or just sit back and relax.
---
Beaches, Bays, Kayak and Walk, Abel Tasman Region – Begin with a half day guided kayaking trip exploring the Kaiteriteri coastline. Sea Kayaking in this area offers miles of coastline with golden sand beaches to visit, while the many coves and lagoons provide plenty of interesting nooks and crannies to explore. Sea kayaking here also opens up a world of sea and bird life encounters with animals such as penguins, seals and dolphins that live in the Tasman Bay.
Stop on a golden-sand beach for a short break before returning to Kaiteriteri by Midday. After lunch swap your kayak for walking shoes.  You will then take a boat cruise from Onetahuti via the Tonga Island Marine Reserve. Arrive at Tonga Quarry and walk the 2 hours coastal track to Medlands Beach. Take the time to relax as you discover the golden beaches, lush native forest and panoramic coastal vistas along the Abel Tasman Coast Track.  From Medlands you will be transferred back to your vehicle at Kaiteriteri by the end of the day.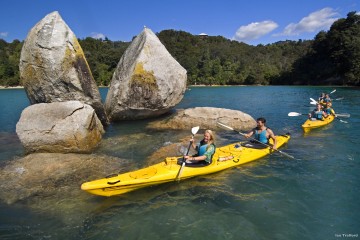 ---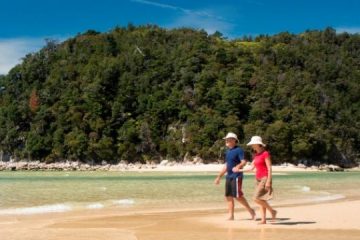 2 night / 3 day Abel Tasman Guided Walk / Cruise, Abel Tasman Region – On this 3 day journey along the Abel Tasman Coast Track, you may choose to walk all the way, take short hikes, or relax aboard a scenic boat cruise. Spend each evening in comfortable accommodations with meals prepared for you.  Each day you decide how far you would like to hike – your guide will arrange for you to experience a boat cruise from the morning's starting point to the evening's destination if a more relaxing day is your preference. Day 1 begins in Kaiteretere and ends in Awaroa, Day 2 begins in Awaroa and ends in Torrent Bay, and Day 3 begins in Torrent Bay and ends in Motueka/Nelson.
---
Heli Scenic Walk and Hike – Kahurangi National Park, Abel Tasman Region –  Experience a scenic heli trip into New Zealand's second largest National Park with two dramatic mountain stops, plus guided walking or hiking on the remote western part of the famous Heaphy Track, one of New Zealand's Great Walks, through stunning subtropical rainforest and coastline.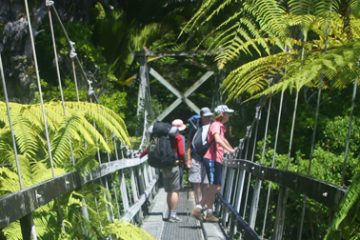 ---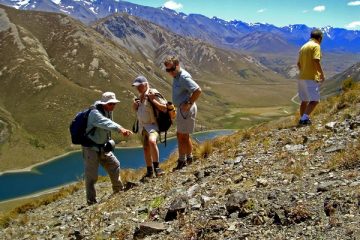 Arthurs Pass Wilderness Lodge
Hiking, Arthur's Pass Wilderness Lodge – The experienced wilderness guides at Arthur's Pass Wilderness Lodge lead a number of small group guided walks in Arthur's Pass National Park – these walks are generally 3 – 6 hours.  For a summer challenge, consider a trek into the Upper Otira glacial basin and enjoy mountain panoramas, alpine flowers, and a mountain picnic.  The Southern Alps Mountain Hike travels through beech forests high above the Waimakariri River – learn about alpine plants and enjoy lunch at a historic shepard's hut.  Another day hike explores the waterfalls of Arthur's Pass – this is a special treat for photography enthusiasts.
---
High Country Sheep Farm Discovery, Arthur's Pass Wilderness Lodge – Let a real sheep farmer introduce you to life on the farm.  Watch sheepdogs work, hand-feed tame lambs and learn about shearing and merino wool.  Sheep were first raised here in the 1860 and the property continues to run a breeding program focused on growing super fine merino wool – this is a very different experience to the packaged sheep farm demonstrations of the larger tourist destinations.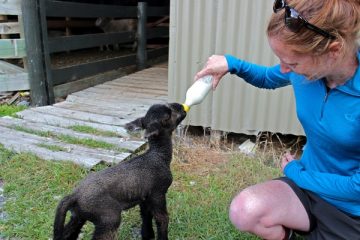 ---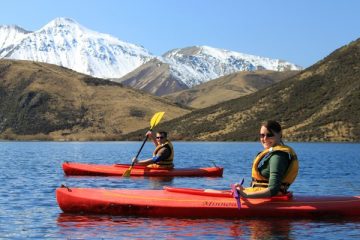 Limestone Castles & Kayaking, Arthurs Pass Wilderness Lodge – A relaxed guided tour/walk to a landscape made famous by the Narnia film 'The Lion, the Witch & the Wardrobe'. Paddle a gentle mountain lake and enjoy lunch amongst natural limestone castles.
---
Franz Josef
Heli Hike, Franz Josef – The magnificent Franz Josef Glacier is widely regarded as the gem of New Zealand's West Coast Glaciers and Franz Josef Glacier Guides gives you the opportunity to experience this spectacular glacier with a heli hike.
After an exciting scenic flight, you land high up on the glacier and undertake a two hour guided hike amongst some of the most pristine and awe-inspiring glacier scenery available. Your guide chooses the route as you go and with an eye for the most spectacular ice formations you'll soon be making your way through a wonderland of towering pinnacles and brilliantly blue ice. You'll enjoy panoramic views of the surrounding mountains and with plenty of photo opportunities and the chance to learn more about this magnificent glacier.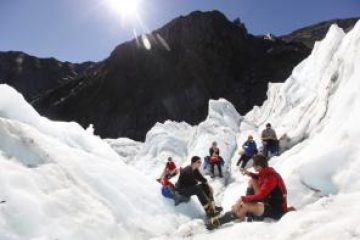 ---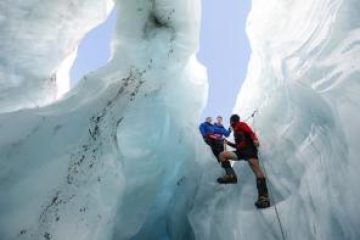 Ice Explorer Tour, Franz Josef – A short helicopter ride from the Franz Josef township takes you into the remarkable Pinnacles area of the Franz Josef glacier. Here your guide will navigate you through a maze of ice and explain the dramatic environmental changes the glacier has undergone over recent years. Hike through this awe-inspiring glacier landscape in this incredible experience. (Reasonable level of fitness required)
---
Twin Glacier Flight, Franz Josef – Fly over two of New Zealand's most famous glaciers and land at the head of either the Franz Josef Glacier or Fox Glacier. View the incredible natural phenomenon of the glacier as it winds slowly down the carved valleys from its origin in the mountains high above you.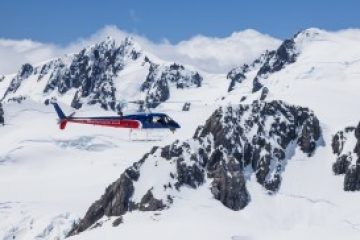 ---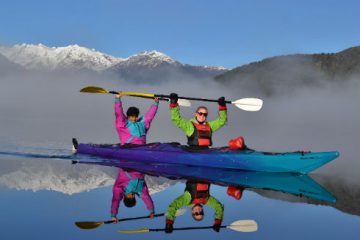 Kayak Classic, Franz Josef – Embark on our original  kayak adventure set upon the stunning reflective waters of Lake Mapourika and the narrow inlets of the Okarito Kiwi Sanctuary! Half day tours depart in the morning and early afternoon.  The lake is often calmest in the morning, this is a great time for families and inexperienced paddlers. While the lake is often calm in the afternoon, at times an afternoon sea breeze can ripple the lake's surface making for a more sporty adventure tour.  This is West Coast kayaking at its finest – a perfect adventure in Glacier Country.
---
Queenstown
Dart River Jet Safari, Queenstown – The Dart River Jet Safari takes you on a spectacular 1 ½ hour jet boat journey through the Dart River's ever-changing braided system, where you'll be thrilled by the jet boat's capabilities and awed by your breathtaking surroundings – snow-capped mountains, ancient native forest, waterfalls and glacial valleys frozen in time.
Your safari includes an easy-guided 30 to 40 minute walk through the 'Heritage Trail' at Paradise, where you will encounter ancient native beech forests and unique flora and fauna. Journey by 4WD coach via a scenic back-road route, while hearing stories about the surrounding countryside and stopping to view scenery that has formed the epic backdrop for many international films, including Lord of the Rings.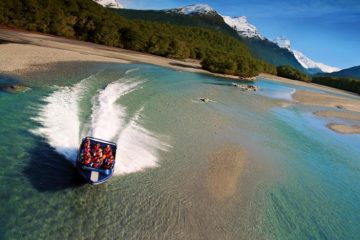 ---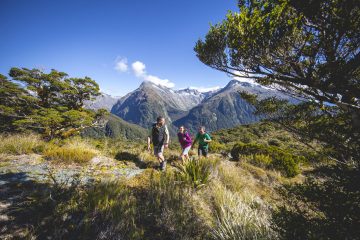 Full Day Routeburn Track Guided Walk, Queenstown – The world acclaimed Routeburn Track provides stunning variation in vegetation, birdlife and topography as it climbs 6.5 kms one way, on a moderate fitness trail through gorges and valleys. Walking through ancient Red Beech forest amidst lush ferns lichens and mosses, your guide will lead you along the turquoise Routeburn River, reaching the Flats hut located within a mountain amphi-theatre. Time to rest up, soak in the natural beauty and enjoy your picnic lunch listening for native birdsong.
This trail is well formed, and catered to all levels of fitness and there will be no more than 6 people to a group. The duration of the walk, altitude and alpine conditions will determine the distance and time you will walk.
---
Guided Aspiring Wilderness Experience, Queenstown – This full day adventure combines a total wilderness experience (hiking through ancient beech forest in the Mount Aspiring National Park) with a Dart River Wilderness Jet trip through one of the most scenic high mountain big river valleys to be found in New Zealand. Enjoy a delicious picnic lunch on the shores of Lake Sylvan  and return through the Routeburn.  Your experienced wilderness guide will help you identify the abundant birdlife present in this spectacular natural area.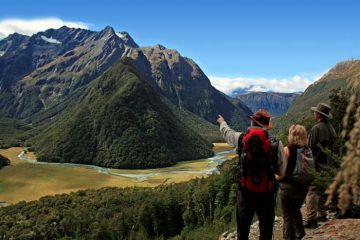 ---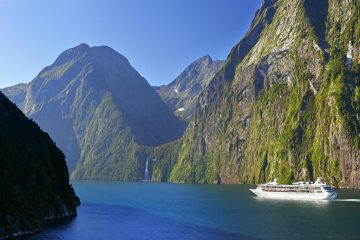 Milford Sound Coach / Cruise / Fly, Queenstown – Spend the day discovering beautifully rugged Milford Sound with a full day guided tour and cruise. Learn about this world heritage destination from your knowledgeable guides as you travel from Queenstown through productive northern Southland farmland with sheep, cattle and deer on the route to Te Anau. On arrival at Milford Sound, enjoy a cruise on the fjord and enjoy your time aboard viewing wildlife and the towering cliffs, peaks, cascading waterfalls and lush rainforest that make the sound famous. On completion of your cruise, board a small aircraft for an awe-inspiring scenic flight over Fjordland's glacial lakes, waterfalls, deep valleys and cloud-piercing summits.
---
Overnight Cruise on either Milford or Doubtful Sound, Queenstown – Enjoy an overnight cruise in Fiordland, available in both Milford and Doubtful Sounds.  Explore these stunning sounds from the water – kayak the shoreline, explore in the tender craft with a nature guide, or simply relax on deck.  Delicious meals are provided on board and the purpose built boats offer spacious viewing decks, a comfortable dining area and an observation lounge.  Both Milford and Doubtful Sounds are rich in flora and fauna – fur seals, penguins, and bottlenose dolphins are just a few of the local residents.
D The fiord is rich in flora and fauna, Fur Seals and Penguins can be seen on many of the small islets at the entrance of the fiord. At 421 metres deep, Doubtful is the deepest of the fiords and is long and winding with three distinct 'arms' and several outstanding waterfalls in the area from Deep Cove to the open ocean, a distance of around 40.4 kilometres.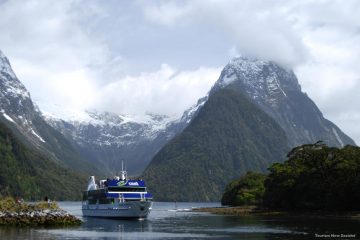 ---
Hollyford Track, Queenstown – In this 3 day / 2 night, all inclusive, guided multi day hiking adventure in Fiordland National Park you will be transported from the mountains to the sea, transecting the Hollyford Valley by foot, jet boat and finally helicopter into Milford Sound. A maximum number of 16 people in your group delivers a personalized experience. As you travel, your expert wilderness guide will bring to life the diversity of landscapes, vegetation and wildlife, as well as the captivating stories of the original Māori and early pioneering families. You'll enjoy first rate cuisine prepared and served by friendly lodge hosts, while relaxing in well-appointed and comfortable private lodges.
---
Back to NEW ZEALAND Sample Itineraries
> Discovering the National Parks of New Zealand – Sample Itinerary
Auckland, Waitomo, Rotorua, Abel Tasman National Park, Kaikoura, Christchurch, Franz Josef, Queenstown
Experience New Zealand's highlights in an action packed itinerary designed for families. Begin your journey in America's Cup style on Auckland's waterfront before heading south to Waitomo for a caving and rafting experience, then on to Rotorua for more eco adventures and cultural interaction. Travel to the South Island for outdoor exploration at Abel Tasman and Kaikoura then on to Christchurch followed by the wild West Coast and Franz Josef Glacier. Continue on to Queenstown for more exhilarating eco adventure and urban exploration.
Trip at a Glance:
Day 1: Arrive Auckland, America's Cup sailing experience
Day 2: Drive to Rotorua via Waitomo, black water rafting
Day 3: Rotorua canopy experience, wet zorbing, cultural experience & hangi
Day 4: Fly to Nelson, Drive to Abel Tasman
Day 5: Full day kayak & walk trip
Day 6: Drive to Kaikoura
Day 7: Dolphin encounter, Kaikoura discovery walk
Day 8: Drive to Christchurch
Day 9: Train to West Coast, drive to Franz Josef
Day 10: Glacier helicopter hike
Day 11: Drive to Queenstown
Day 12: Jetboat ride, canyon swing-jump, gondola and luge ride
Day 13: Full day Queenstown
Day 14: Return to U.S.A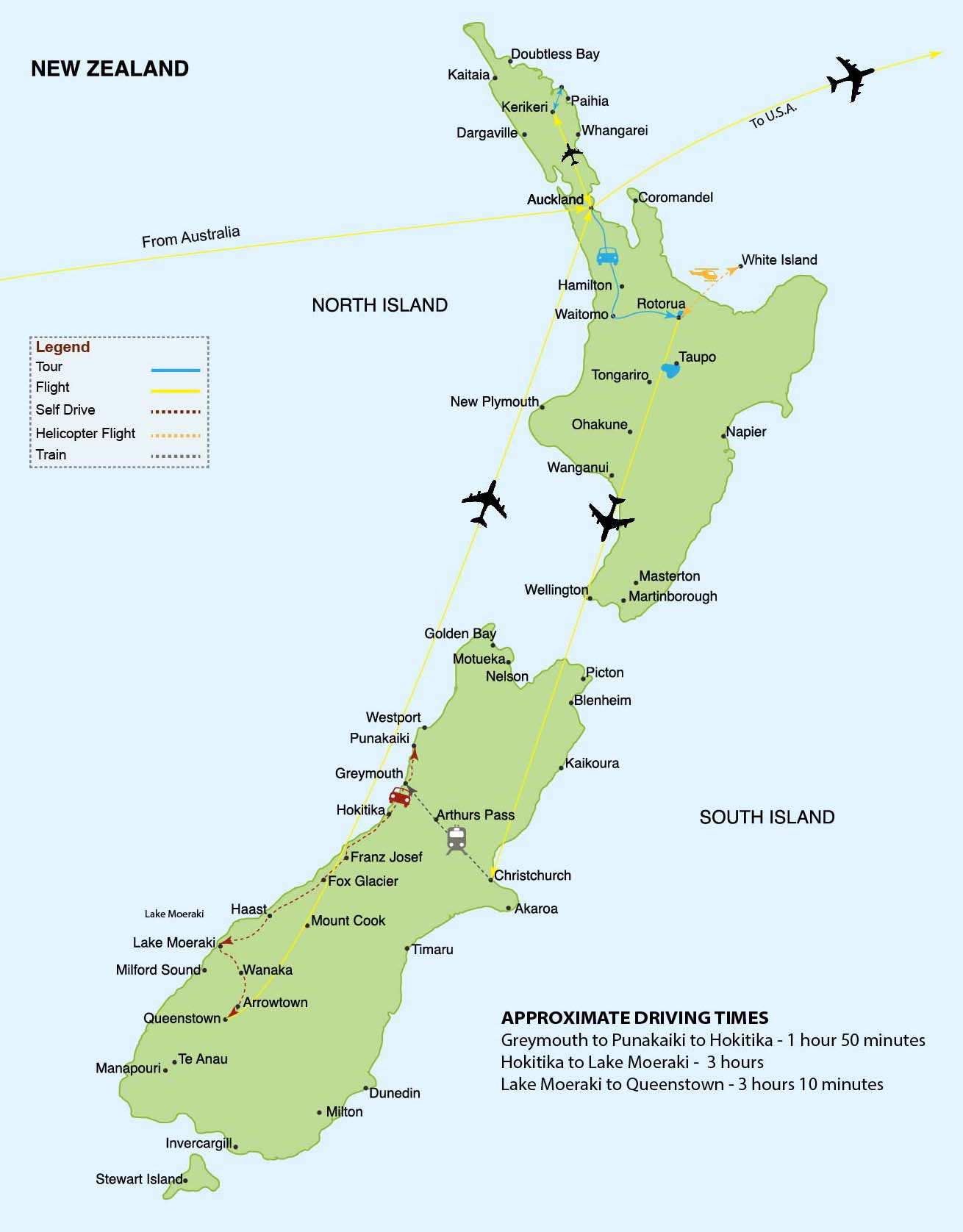 Trip Highlights:
Embrace New Zealand's yachting culture with an America's Cup sail on Auckland's Waitemata Harbor
Raft through the black waters of Waitomo's caves – keep an eye on the ceiling for glow worms!

Experience New Zealand's beautiful native bush from above with a canopy and zip lining tour

Get wet with a wet zorb adventure in Rotorua, zorbing's birthplace
Immerse yourself in Maori culture with a Maori cultural performance and traditional hangi
Enjoy a full day guided kayak and walking tour of Abel Tasman National Park
Swim with Kaikoura's dusky dolphins (or view them from aboard the boat if you prefer)
Discover the Kaikoura Peninsula's scenic coastline and history with a guided walk
Transverse the South Island on the iconic TranzAlpine railway
Discover Franz Josef Glacier with an unbeatable helicopter hike
Experience a thrilling jet-boat ride and an equally exhilarating canyon swing