About Cook Islands
A series of 15 islands in the heart of the South Pacific, the Cook Islands are a spectacular mix of coral atolls and volcanic islands. An idyllic climate, stunning island scenery, warm-hearted people and a wonderful way of life make these islands irresistible. Bush clad volcanic peaks descend to glistening white sands and the inevitable palm-fringed blue lagoons: The Cook Islands are pure paradise.
The Cook Islands see a small fraction of the tourists that other island destinations receive, leaving these island largely undisturbed by tourism.  With approximately 14,000 permanent residents spread over the 15 islands, the Cooks have no chain hotels, no chain restaurants and no traffic (there are no stop lights on the islands!).  These islands offer an ideal experience for travellers looking for a unique South Pacific adventure away from the hype and high rise hotels.
A couple of Cook Island destinations offer particularly spectacular travel experiences:
Rarotonga is the capitol of the Cook Islands and the most populous of the islands – it is still remote and pristine and surrounded by a sparkling blue lagoon. The pearly white sand circling the island is lined with palm trees and just offshore is a stunning coral reef protecting the calm inshore waters. Tradition and a strong cultural heritage are trademarks of the island and music is an integral part of island life. Enjoy traditional music and dancing and take in the abundant traditional arts and crafts, carving, and painting, which Rarotongans continue to practice as a way to embrace their cultural heritage.
Aitutaki is an island group located 45 minutes by plane north of Rarotonga. This magnificent and remote atoll consists of 3 volcanic and 12 coral islets. This island group is known both for its friendly people and for one of the most spectacular lagoons the world has to offer. Snorkeling and diving the Aitutaki lagoon and coral reef system (some of the most diverse reef systems in the world) is an unforgettable experience for beginners and experienced divers alike. The lagoons meet up with some of the worlds' nicest beaches. Enjoy spectacular fishing for bonefish, yellow fin tuna, mahi mahi and wahoo in unparalleled fishing grounds. This pristine, untouched group of islands offers an incredibly idyllic and remote island vacation destination.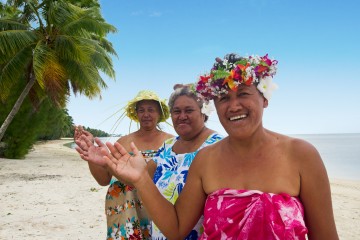 ---
Suggested Itinerary
6 Days Cook Islands Excursion 
The following sample itinerary is fully customizable. We look forward to working with you to tailor your time in the Cook Islands to best suit your interests.
---
Day 1 – Welcome to the Cook Islands
Kia orana and welcome to the Cook Islands! Upon arrival in Rarotonga you will be met and accompanied to your luxury resort accommodations. Your time in the islands promises to be full of white sandy beaches, pristine blue waters, world-renowned coral reef systems and elegant luxury.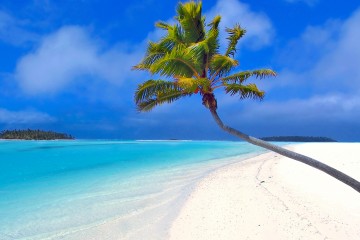 ---
Day 2 through 5– Four full days at leisure
Today and the next 3 days are free to fill as you see fit. Take advantage of your resort's spa services, relax in your luxury accommodations, or spend some time lounging on a beautiful white sand beach. Or, take part in one of the many activities on offer in these beautiful surroundings. Your options include, but are not limited to:
Sailing
Kayaking
Outrigger canoeing
Reef walking
Surfing
Kite surfing
Glass bottom boat tours
Sport fishing
Snorkeling
Scuba diving
Bicycle tours
Scenic flights
Cultural experiences including traditional musical performances and storytelling
Guided mountain walks
Guided coastal walks
Stand-up paddle boarding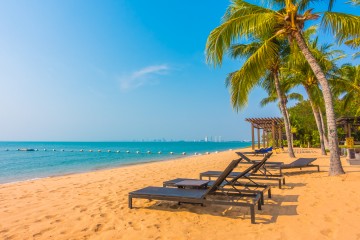 ---
Day 6 – Day at leisure, return home this evening
Today is the final day of your Cook Islands adventure. Enjoy a late checkout from your accommodations today in order to board an evening flight home or on to the next leg of your journey.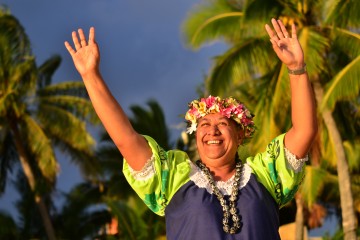 ---
* You may include the Cook Islands as a destination in combination with a trip to New Zealand and/or Australia. We would be happy to work with you to plan a combined itinerary.
---
Accommodation Options
Cook Islands
Following is a sample of Cook Islands accommodation options. Uniquely New Zealand has many hidden treasures in addition to these to share with you.
---
Royal Takitumu Resort, Cook Islands – This luxury beachfront resort on the island of Rarotonga offers only 10 individual, thatched-roof villas, all with breathtaking views of a pristine white sand beach and a turquoise lagoon. The secluded beach stretches unbroken for about 8km in both directions and the lagoon is protected by a living coral barrier. The lagoon's clear waters are a haven for myriad tropical fish – this is a snorkeler's paradise. Guests can expect to relax in private, well-appointed villas set along the edge of the lagoon's white sands or amidst lush tropical gardens. Enjoy an array of water-based activities, consider a walk amidst the beautiful tropical bush, or just relax and unwind in this luxury resort.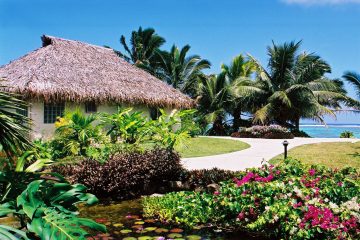 ---
Nautilus Resort, Cook Islands – This 4.5 star elegant truly Polynesian resort epitomizes the ideal tropical island escape location. Leave the real world behind and immerse yourself in a tropical island oasis surrounded by the unspoiled beauty of Rarotonga. This is an eco-friendly boutique beachfront resort set against a beautiful mountain backdrop which falls into a crystal clear lagoon, show casing premium luxury accommodation all with salt water plunge pools and set in authentic tropical Cook Islands gardens. Each of the property's 17 premium private villas also boast a large outdoor deck, and an open-air shower and courtyard. The spacious interior of the villas has been designed and decorated to reflect the tropical island location and climate. With the tropical palm studded Ta'akoka Islet enhancing the breath-taking lagoon and ocean views, guests feel completely immersed in this Polynesian experience. The resort offers a large number of high end activities and the Polynesian beachfront restaurant creates beautifully prepared Polynesian influenced dishes presented in a beautiful dining atmosphere.
---
Sea Change Villas, Cook Islands – At Sea Change Villas you can expect white sands, azure seas and blue skies as far as the eye can see. This is the stuff that dreams are made of – but here at this luxury Rarotonga beach resort you can experience that perfection every day. This is the ideal villa accommodation for your romantic getaway, unforgettable Rarotongan wedding, or breathtakingly peaceful holiday or vacation.
Escape your busy life in this unspoilt and serene private pool hideaway retreat of only nine villas. Nestled among the palm trees and hibiscus flowers, Sea Change Villas offers everything you could want – from the tranquility of the nearly deserted beaches of Titikaveka Lagoon, ideal for snorkelling and swimming, to the myriad of other activities of the island.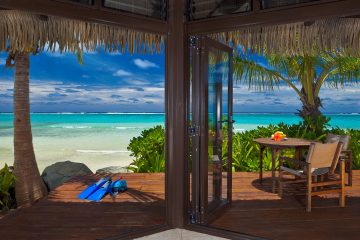 ---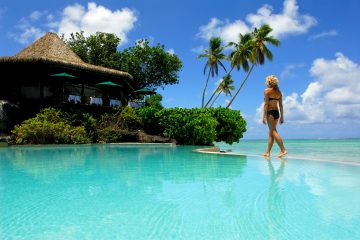 Pacific Resort Aitutaki, Cook Islands – Family friendly Pacific Resort Aitutaki welcomes you to a five star, award winning luxury boutique resort where you are guaranteed to have an unforgettable holiday. The world renowned Pacific Resort Aitutaki is surrounded by the turquoise beautiful clear waters of Aitutaki lagoon. The resort offers 27 luxury rooms; a choice of beachfront bungalows and villas, all air-conditioned and situated on a beautiful beachfront location with its own private sundeck. Sip on a refreshing cocktail and enjoy a casual meal poolside at the popular Black Rock café, or take in the magical panoramic view from a table at Rapae Bay Restaurant, perched high above the lagoon. Sample mouth watering Pacific and international cuisine and world-class wines while watching the sun set on another day in paradise.
The stunning beauty of Pacific Resort Aitutaki's surrounds makes it a natural choice for those in search of romance in South Seas Polynesia. This award winning property has been recognized for its high standards and service and has received numerous awards, winning "World's Leading Boutique Island Resort" at the World Travel Awards and the "World's Best Beach Boutique Hotel" at the World Boutique Hotel Awards.
---
Pacific Resort Rarotonga, Cook Islands – Family friendly Pacific Resort Rarotonga is Rarotonga's leading 4 star full service boutique resort, which is superbly situated on 5.5 acres of manicured beachfront grounds, just steps away from water, sand and sun. The resort is positioned towards the famous Muri lagoon and offers a collection of 64 studios, suites, family rooms and two or three-bedroom villas. Each room is decorated in a contemporary Polynesian style and gives you a room choice that either overlooks the flourishing tropical gardens or the gorgeous beach and lagoon. Expect stunning beachfront dining, a complimentary Kids Club, water based activities, the resort's very own glass bottom lagoon cruiser 'Moana Roa.' Enjoy personalized guest service and a warm Polynesian welcome to the Cook Islands.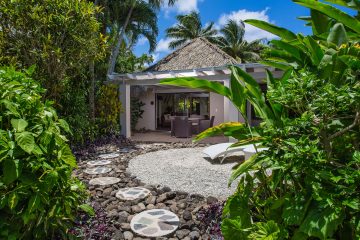 ---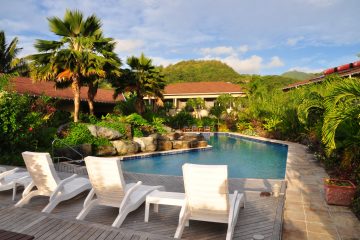 Sunset Resort Rarotonga, Cook Islands – Sunset Resort is an adults-only, intimate resort located on a pristine palm-fringed beach on the "sunset side" of the stunning island of Rarotonga.  With only 35 studios and suites, Sunset Resort features all the services you would expect from a much larger property, but with a relaxed, casual, and friendly island atmosphere.  The absolute beachfront location offers a very quiet, peaceful experience.  The Suites and Studios are located either beachfront, or beside the resort's two pools and amongst lush tropical gardens.
Guests enjoy use of the cocktail pool bar, snorkeling gear and a wonderful Tropical Buffet Breakfast served daily.
---
Activity Options
Cook Islands
Following are suggestions for experiences to enjoy in the Cook Islands. A number of these activities can be booked in advance of your trip, but pre booking is not a necessity in the Cook Islands. All of these activities can be arranged through your resort upon arrival in the Islands.
---
Half Day Island Tour, Cook Islands – Take a half day tour of the island of Rarotonga with a personal guide. Visit sacred sights, learn the history and legends of the island and discover the culture, foods and beliefs of the Cook Island people. Visit a local village and immerse yourself in the culture of the Cook Islands.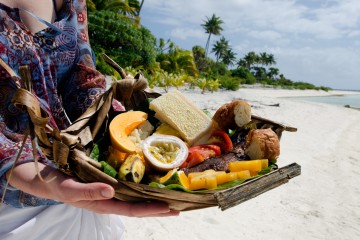 ---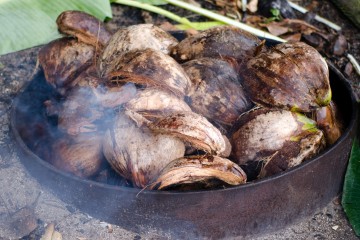 Highland Paradise Cultural Center, Cook Islands – Spend an evening at Highland Paradise Cultural Center for a sunset show and feast. Experience the traditional music, dancing and food of the Cook Islands and enjoy traditional weaving and carving demonstrations.
---
Lagoon Cruise, Cook Islands – Enjoy a lagoon cruise in the Cook Islands' beautiful clear waters. Included in the cruise is the opportunity to discover the area's stunning and pristine underwater world while snorkeling. See beautifully colored tropical fish, giant clams, and maybe even get a glimpse of a moray eel before enjoying a barbecue lunch.
---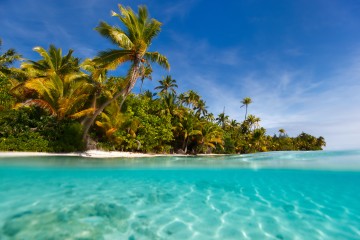 Day trip to Aitutaki, Cook Islands – Take a day trip to the island of Aitutaki, most famous for its magnificent coral lagoon. This is a highlight of any visit to the Cook Islands and undoubtedly one of the most memorable sights in the South Pacific. Flying over the island from Rarotonga is an unforgettable experience – the vast lagoon spreads out below in a shining disc of jade-greens, turquoises and indigo blues, studded with 15 tiny islets and bright banks of orange coral just beneath the ocean's surface. It is easy to see why Aitutaki is the second-most visited island in the Cooks and why the lagoon is the major draw. An optional addition to an Aitutaki tour could include a trip to Motu, a beautiful islet where you can snorkel, swim or just relax.
---
Snorkel and Dive, Cook Islands – The Cook Islands are surrounded by beautiful living coral reef that provides a spectacular setting for both snorkeling and diving. The reefs are home to a vast array of beautiful coral, tropical fish, giant clams, eels, rays, and larger pelagic fish. Whether you are a snorkeler, new to diving, or an experienced diver, fantastic underwater experiences await you in the Cook Islands.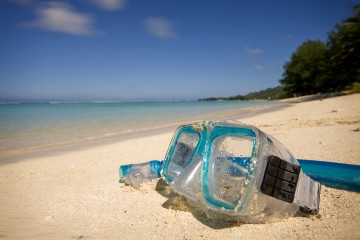 ---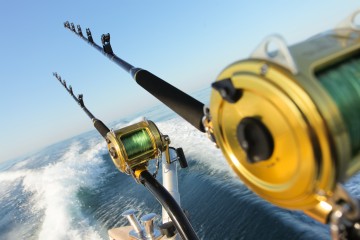 Fishing, Cook Islands – Deep Sea fishing charters in the Cook Islands are available year round and target a number of pelagic fish species including tuna, wahoo, mahi mahi and marlin. The water gets deep very quickly just outside of the Cook Islands' barrier reef so large sport fish are accessible relatively close to shore, making it an angler's dream.
---
Surf, Sail, Kite Surf, Kayak &  Stand-Up-Paddleboard, Cook Islands – These activities are available at many Cook Islands resorts. The clean, clear, turquoise waters of the Cook Islands are the perfect place to enjoy watersports.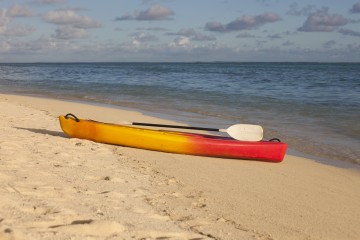 ---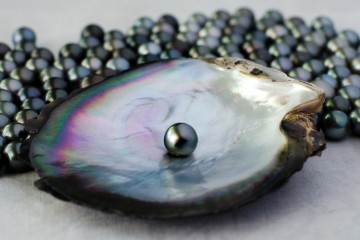 Rarotonga's Art Galleries, Cook Islands – Visit Rarotonga's art galleries featuring original Pacific art. These galleries showcase Cook Islands black pearls, locally made jewelry, craftwork and paintings, and a wonderful selection of printed fabric art.
---
Punanga-Nui Cultural Market, Cook Islands – Experience the "heartbeat of Rarotonga," a market full of friendly ambience featuring handcrafted gifts, vibrant sarongs, delicious food and fantastic local produce. Find local fish, flowers, music and art. This vibrant market is open daily but is especially busy and fun on Saturday mornings.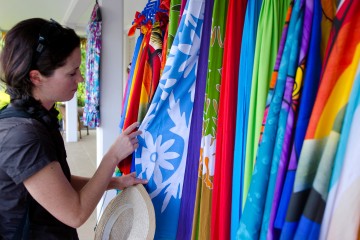 ---
Back to FIJI & COOK ISLANDS Sample Itineraries
> Cook Islands