Overview
14 Days Australia and New Zealand
Sample Itinerary
Following is a sample itinerary that can be customized just for you.
---
14 Days Australia and New Zealand offers a wonderful look at the highlights of these two countries in a manageable timeframe. The adventure begins in the lively metropolitan city of Sydney, Australia, before moving on to Queensland's Far North for an exploration of the Great Barrier Reef and the Port Douglas area. Fly south to discover the cosmopolitan city of Melbourne before leaving Australia for Queenstown, New Zealand. Enjoy time spent exploring Queenstown and the rugged and beautiful Doubtful Sound before flying to Rotorua, located in the heart of New Zealand's North Island. Learn about this culturally rich and geothermally active area then travel north via the world famous Waitomo Glow Worm Caves to Auckland, "The City of Sails."
Trip at a Glance
Day 1: Arrive Sydney, Australia, explore / 2 nights: Sydney
Day 2: Full day to discover Sydney
Day 3: Fly to Cairns, travel to Port Douglas / 3 nights: Port Douglas
Day 4: Full day Great Barrier Reef Cruise
Day 5: Full day to explore Port Douglas
Day 6: Fly to Melbourne, explore / 2 nights: Melbourne
Day 7: Full day to discover Melbourne
Day 8: Leave Australia, fly to Queenstown, New Zealand / 3 nights: Queenstown
Day 9: Full day to explore Queenstown
Day 10: Full day Doubtful Sound Tour
Day 11: Fly to Rotorua, explore / 2 nights: Rotorua
Day 12: Full day Geothermal and Cultural Tour
Day 13: Full day Tour to Auckland via Waitomo Caves / 1 night: Auckland
Day 14: Depart Auckland, return to U.S.A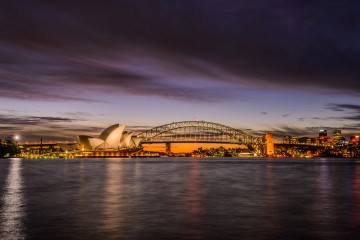 ---
Trip Highlights
Explore the metropolitan city of Sydney
Enjoy a beach day in Port Douglas
Spend a day exploring the Great Barrier Reef
Discover the cosmopolitan, foodie city of Melbourne
Head to New Zealand and explore the beautiful city of Queenstown; partake in the outdoor adventure available in the surrounding area
Cruise dramatic and breathtaking Doubtful Sound
Immerse yourself in the Maori culture and stunning geothermal activity of Rotorua
Explore the famed Waitomo Caves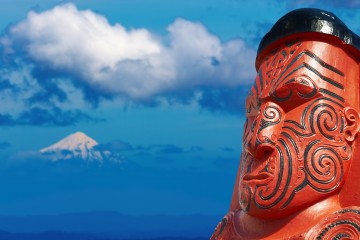 ---
Detailed Itinerary
14 Days Australia and New Zealand
Sample Itinerary
Following is a sample itinerary that can be customized just for you.
---
Day 1 – Arrive in Sydney, Australia, explore
Gidday and welcome to Sydney! This cosmopolitan, travel friendly city is the perfect place to begin your adventure. With beautiful beaches, a magnificent harbor, a location on the doorstep of world-renowned national parks and a flourishing food and wine scene, Sydney is an explorer's paradise. Spend the afternoon taking in this spectacular city. 2 nights: Sydney.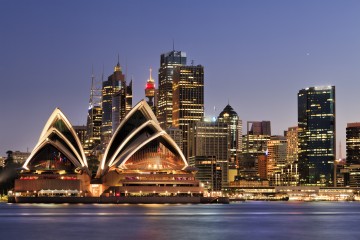 ---
Day 2 – Full day to discover Sydney
Spend today continuing to explore Sydney, a city brimming with life, action and history. We look forward to working with you to tailor your time in Sydney to best suit your interests.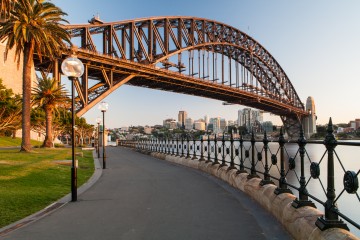 ---
Day 3 – Fly to Cairns, travel to Port Douglas
This morning you will board a flight for Cairns. An hour's drive north of Cairns via a spectacular coastal road is the seaside town of Port Douglas. Nestled against the Coral Sea and bordered by rainforest, the Far North region of Queensland offers beautiful white sand beaches, ancient tropical rainforests and prime access to the Great Barrier Reef. 3 nights: Port Douglas.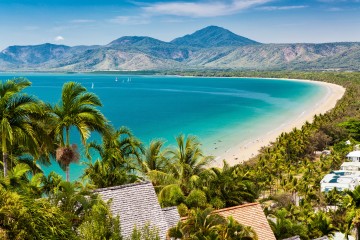 ---
Day 4 – Full Day Great Barrier Reef Cruise
Enjoy a full day exploring the incredible natural beauty, diversity, and ecology of the Great Barrier Reef, a World Heritage Site. The world's largest reef system, the Great Barrier Reef encompasses 2,900 individual reefs and 900 islands spanning 2,600 kilometres. The reef supports a spectacularly wide diversity of life and truly is a must see wonder. The day will include a scenic cruise to and from the reef with a number hours spent on the reef itself, with the opportunity to experience the reef from both above and below the surface of the water.
---
Day 5 – Full day to explore Port Douglas
Enjoy a full day exploring the seaside town of Port Douglas and the surrounding area. Spend a relaxing day at the beach, or consider a guided tour of the beautiful and ancient Daintree Rainforest and Cape Tribulation area. We look forward to working with you to customize your free day in Port Douglas.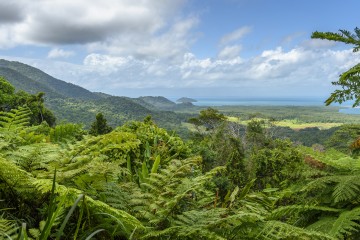 ---
Day 6 – Fly to Melbourne, explore
Travel to the lovely, laid back city of Melbourne today. This cosmopolitan city on the banks of the Yarra River is home to a thriving food and wine scene, a rich art culture, and a proud Australian and Aboriginal history and culture. Spend the afternoon exploring Melbourne's appealing and charismatic neighborhoods, wander her laneways and enjoy her quiet parks. 2 nights: Melbourne.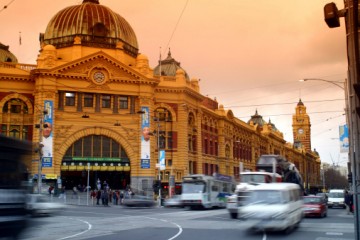 ---
Day 7 – Full day to discover Melbourne
Spend the day discovering this wonderful city. We look forward to helping you choose activities to make the most of your time in Melbourne.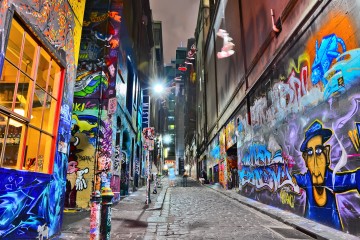 ---
Day 8 – Leave Australia, fly to Queenstown, New Zealand
This morning you will depart Australia for Queenstown, New Zealand, where the next leg of your adventure awaits. Located in the Central Otago District in the heart of the South Island, Queenstown sits on the shores of Lake Wakatipu and is surrounded by a beautiful mountain range, appropriately named The Remarkables. Queenstown is known as the Southern Hemisphere's premier four-season alpine and lake resorts and is the perfect setting for adventurers and leisure seekers alike. 3 nights: Queenstown.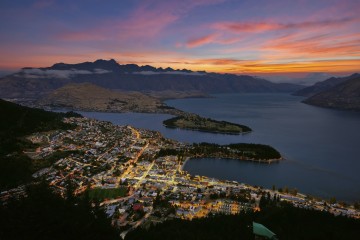 ---
Day 9 – Full day to explore Queenstown
Spend the day today discovering Queenstown and the surrounding area. For thrill seekers, adventure activities are abundant in Queenstown. Those seeking a more relaxed day will enjoy exploring the city and the beautiful surrounding area. We are excited to work with you to find Queenstown activities that best suit your interests.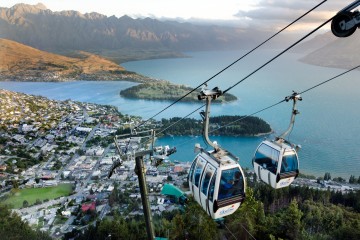 ---
Day 10 – Full day Doubtful Sound Tour
Depart Queenstown this morning for a full day guided tour of breathtaking Doubtful Sound. Travel by coach to the shores of Lake Manapouri where you will board a boat for a cruise across the lake followed by a coach trip over Wilmot Pass to reach isolated Doubtful Sound. This isolation makes the rugged and wild Sound a very special and untouched wilderness area. This vast and rugged fiord is home to dramatic peaks, verdant rainforest and twisting, hidden inlets. Keep an eye out for bottlenose dolphins, fur seals, and the rare Fiordland Crested Penguin. Return to Queenstown at the end of the day.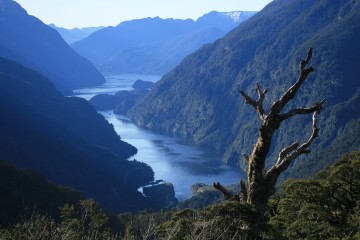 ---
Day 11 – Fly to Rotorua, explore
Board a flight today for Roturua. Located in the heart of the North Island, Rotorua is home to a unique volcanic landscape, abundant natural hot springs and a strong living Maori culture. One of New Zealand's most loved destinations, the area offers abundant options for outdoor activities and adventure. This city has one of the world's most lively fields of geothermal activity and sits squarely on the Pacific Rim of Fire. It is also the ancestral home of the Te Arawa people who settled here more then 600 years ago and their presence offers visitors numerous cultural experiences. 2 nights: Rotorua.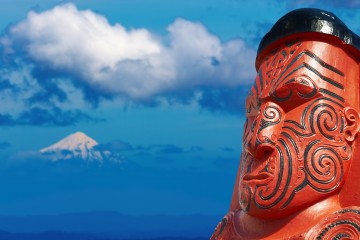 ---
Day 12 – Full day Geothermal and Cultural Tour
Enjoy a two-part full day guided tour today focusing on Rotorua's spectacular geothermal activity and rich cultural history. The morning will be spent experiencing the incredible geothermal activity and stunning volcanic landscapes of the area. In the afternoon visit the Government Gardens and learn about Lake and Mount Tarawera and the stunning 1886 eruption of Mount Tarawera at Rotorua's Buried Village. Finish the day with a relaxing walk in a magnificent Redwood Forest.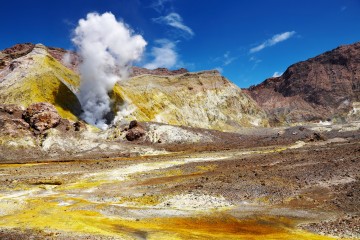 ---
Day 13 – Full day Tour to Auckland via the Waitomo Caves
This morning board a coach tour bound for Auckland. Enjoy the journey through rich farmland and learn about the history and geology of this beautiful landscape as you travel through it. Stop at the world famous Waitomo Glow Work Caves to experience a guided tour through the long galleries and lofty chambers of the caves to view stalactites formed over thousands of years. Be amazed by the natural light display as you travel beneath the lights of thousands of glow worms suspended from the cave ceilings. On completion of your tour continue on to Auckland.
Auckland is the largest and most populous city in the country, with 31 percent of the country's population. Auckland has the largest Polynesian population of any city in the world and the melting pot of European, South Pacific and Asian cultures and strong indigenous Maori heritage brings an abundance of experiences for travelers. Auckland's waterside location has fostered the locals' love affair with the sea, earning it the name "City of Sails." 1 night: Auckland.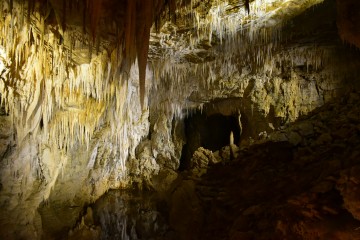 ---
Day 14 – Explore Auckland, return to the U.S.A this evening
Enjoy the early part of the day exploring Auckland.  Let us assist you in choosing the right activities to maximize your day in the city.  This evening your Australia and New Zealand adventure will come to an end as you depart Auckland bound for the U.S.A.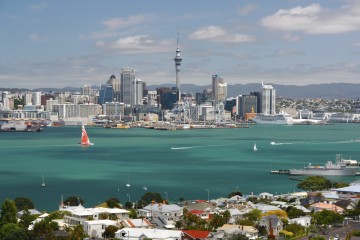 ---
Accommodation Options
14 Days Australia and New Zealand
Following is a sample of accommodation options. Uniquely New Zealand has many hidden treasures in addition to these to share with you.
---
Australia
Sydney
Park Hyatt – Positioned on the beautiful Sydney Harbor, Park Hyatt Sydney offers a luxury accommodation experience with views of both the Sydney Opera House and the Harbor Bridge. The hotel boasts 24-hour butler service, a day spa with rooftop pool and sundeck, two excellent restaurants, a bar and a gallery featuring commissioned art from renowned artists. 155 guest rooms and suites are available.
Four Seasons Hotel– The luxurious Four Seasons Sydney is located on the footsteps of Sydney's iconic Harbor Bridge and Opera House and near the city's vibrant shopping and business centers. Club rooms, guest rooms, and suites are available, all with stunning views. Enjoy the stunning outdoor pool, spa services, and fine dining in one of the hotel's two restaurants and bar. See image.
Amora Jamison – In the heart of the city, the award winning hotel, Amora Jamison combines space, style and warmth, with 415 stylish guest rooms ranging from Deluxe King Rooms to Jamison Club Suites, most overlooking the harbour and city below. A good night's sleep is the key to a great stay and at Amora where the beds are renowned for their comfort. The warm and earthy tones are accentuated by lovely furnishings, and enhanced by extensive in-room amenities, marble bathrooms and the latest in-room entertainment options ranging from Internet access and computer game consoles.
Adina Apartment Hotel, Sydney Harborside – Well situated on King Street Wharf by Darling Harbor, Adina Apartment Hotel offers an excellent harborside experience. The hotel is just a short walk from some of Sydney's main attractions including Madame Tussauds, Sea Life Sydney Aquarium, the Sydney Zoo, the Sydney Harbor and the Central Business District. Stay in one of 114 well-appointed one bedroom apartments, two bedroom interconnecting apartments or studio rooms. Adina is well suited to families and features a heated swimming pool as well as an onsite restaurant and bar.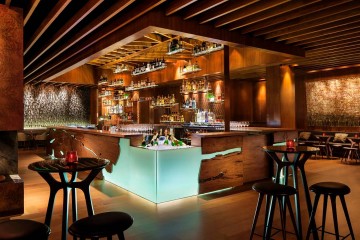 ---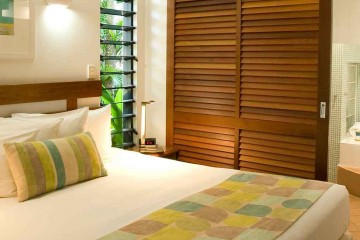 Port Douglas
Peninsula Boutique Hotel – This adult only Port Douglas luxury accommodation offers a boutique style hotel experience, enjoying a beachside location overlooking Four Mile Beach and the ocean beyond. The hotel offers 34 modern, one bedroom beachfront apartments complete with kitchenette. Guests enjoy private balconies and an assortment of heated pools. In house dining is available in the hotel's licensed restaurant. See image.
 Martinique on Macrossan – The Martinique is set in a quiet location right on the main street of Port Douglas, just a short walk to Four Mile Beach and all of the shops, restaurants and action that Port Douglas has to offer. The hotel offers 19 modern, one bedroom apartments with private balconies and kitchenettes. A heated salt water swimming pool is available for guest use. No children under age 16.
Silky Oaks Lodge – Silky Oaks Lodge is one of Australia's premier luxury eco lodges located a short 15 minute drive from Port Douglas. Spectacularly situated on the Mossman Gorge, Silky Oakes offers accommodation in a number of unique treehouse suites set above the gorge. Dining highlighting fresh, local produce is available in several on site restaurants and the lodge's spa offers an array of relaxing body treatments.
---
Melbourne
Langham Hotel – The Langham, situated on Melbourne's Southbank Promenade, offers sweeping vistas of the Yarra River and Melbourne skyline. The hotel offers a range of guest rooms, club rooms and suites in addition to the option of the hotel apartment and the hotel presidential suite. Guests can expect exciting epicurean adventures in the hotel's interactive restaurant and the opportunity to pamper themselves in the hotel's award winning day spa and beautiful indoor pool. See image.
Lyall Hotel – The Lyall is a luxury Melbourne Hotel offering spacious suite accommodation in South Yarra. The Lyall offers 40 suites of contemporary design that range in size, each with its own private terrace. Bistro Lyall provides an elegant yet relaxed setting in which to dine. Enjoy breakfast, lunch and dinner inside or al fresco on the terrace. Enjoy a visit to the Lyall Champagne Bar and experience a service from the in house spa during your stay.
Alto Hotel on Bourke – Alto Hotel on Bourke is an environmentally rated boutique apartment hotel in Melbourne's Central Business District. The hotel is located within easy walking distance to public transportation and many of the city's highlights. The Alto offers a range of accommodation options, from guest rooms to studio, one, two, and three bedroom apartments. Apartments are outfitted with fully equipped kitchens and the ground floor of the hotel houses a cozy lounge.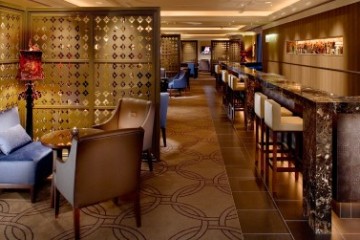 ---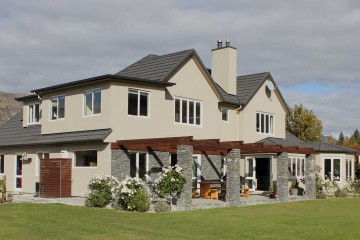 New Zealand
Queenstown
Matakauri Lodge – Matakauri Lodge is an alpine lakeside retreat situated on Lake Wakatipu and only seven minutes from Queenstown. The main lodge offers accommodation in twelve luxurious guest rooms and suites; four suites are located within the main lodge with the remaining suites located in outlying cottages overlooking the lake. Each suite offers a private porch and open fireplace. The Owner's Cottage features four suites in a freestanding residence – it is ideal for families, couples or friends travelling together. Enjoy fine dining on site, a dip in the infinity pool, and a luxury spa experience.
Queenstown Country Lodge –Queenstown Country Lodge is located in New Zealand's Southern Lakes region, a rural setting close to Queenstown. The Lodge is set on 11 acres of secluded gardens and farmland and surrounded by mountains. Accommodation is available in 5 beautifully appointed guest rooms with pastoral views. Enjoy meals at the lodge and easy access to the area's highlights. See image.
The Dairy Hotel – This private luxury hotel is a quiet escape located in the center of Queenstown. Situated just a one minute walk from the Queenstown town center, The Dairy greets guests with an open fire in the communal lounge, an outdoor spa, delicious cooked breakfasts and home made afternoon teas. 13 guest rooms are available, each with a different view of Queenstown and the surrounding area.
The Glebe – The Glebe offers luxurious apartments and penthouse suites in a downtown Queenstown location. Choose from a variety of accommodation options, including one, two, three, and four bedroom apartments. The eight Penthouse Suites are spacious and luxurious, many featuring balconies and sunny terraces with views over the lake and village.
---
Rotorua
Treetops Lodge – Treetops Lodge offers the ultimate in luxury accommodations nestled in 2,500 acres of 800 year old native forest. Accommodations are available in two private and secluded villas, the spacious Lodge accommodation, the lavish and private Owners Retreat, and the luxury boutique Pheasant Cottage. Treetops is a family friendly retreat offering a range of outdoor, spa, and dining experiences.
 Black Swan – The Black Swan Lakeside Boutique Hotel & Spa offers luxury accommodation on the edge of Lake Rotorua in a garden setting. The eight luxurious rooms are beautifully appointed with lake and garden views. Enjoy fine dining on site with a Pacific Fusion theme. See image.
 Regent of Rotorua – This boutique hotel offers stylish accommodation in Rotorua with a restaurant and bar on site. Accommodation options include a range of guest rooms, studio rooms, boutique suites and two bedroom suites (which work well for families). Enjoy an outdoor heated swimming pool, thermal mineral pool and spa.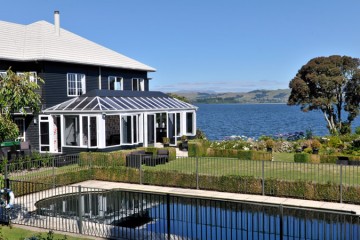 ---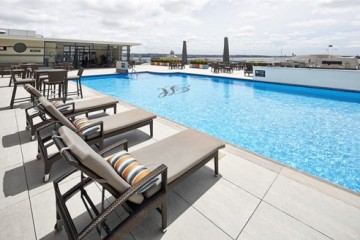 Auckland 
Langham – Situated near upper Queen Street, this classic hotel is located within walking distance of the city's waterfront, the Auckland Domain and other key attractions. The hotel's 411 guest rooms, suites and club rooms offer luxurious accommodation and the hotel spa provides a full range of services. Enjoy meals in one of the hotel's two on site restaurants.
Hotel De Brett – Hotel DeBrett's iconic building has been stylishly reinterpreted into a 25-room luxury boutique hotel. Every room is individually designed and complemented with eclectic furniture and New Zealand art and photography. At street level the colorful Cornerbar places an emphasis on local craft beers and boutique wines.
Heritage – Set within one of the city's most recognizable historic landmark buildings, the Heritage offers a luxury hotel experience with a range of accommodation types available including one and two bedroom suites. Hectors Restaurant, located in the hotel's dramatic seven-story atrium, offers a locally sourced menu. Guests enjoy use of the hotel's beautiful rooftop swimming pool. See image.
---
Activity Options
14 Days Australia and New Zealand 
Following are guided touring suggestions that would work with your 14 Days Australia and New Zealand itinerary on days when activities have not yet been suggested. These options can be private, small group or large group. For a more personalized experience we suggest at least a small group tour, which are usually 12 or fewer people. Some touring options are half day and many require a full day.
---
Sydney, Australia
Sights of Sydney Introductory Tour – This half-day private touring experience has guests travelling around the harbor city in a vintage Australian car – a 1964 EH Holden. Discover the "off the beaten path" areas of Sydney that locals love to visit. This tour is led by a passionate Sydney local who will show you the city's, beach, bushland and shore. Hear insider tips and tales about this stunning harborside city.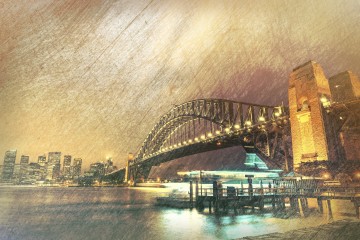 ---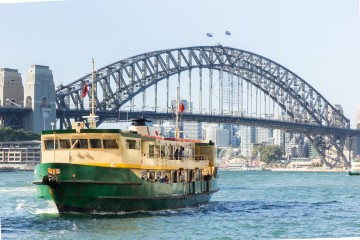 Sydney Harbor Cruise –Treat yourself to a Sydney Harbor lunch cruise on board a 52-foot power boat. Your captain and host will recount Sydney's rich history and share stories of Sydney Harbor as you take in views of the city, Sydney Harbor Bridge, and the Sydney Opera House. Enjoy a BBQ lunch with regional wines and beers while you relax on deck and take in the beautiful surroundings.
---
Climb the Sydney Harbor Bridge – The Bridge Climb is an iconic Sydney attraction. Enjoy a guided journey to the top of the Sydney Harbor bridge, travelling along the outer arch of the Bridge on catwalks and ladders all the way to the summit, 134 meters above Sydney Harbor. A half day tour, the Bridge Climb can be undertaken either during daylight hours or at twilight, for a truly unique experience.
---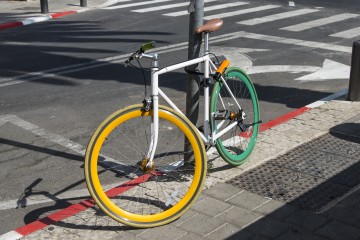 Guided Bike Tour with Bonza, Sydney – This half-day sightseeing tour of Sydney with morning and afternoon departures introduces visitors to Sydney's highlights by bike. See the city's sights and some of her hidden gems, while expert guides ensure that you get the most out of your Sydney experience. Stop for a quick drink at a warm friendly pub at the halfway point before continuing on to take in all of Sydney's stunning sights.
---
Guided Rocks Walking Tour, Sydney – The Rocks Village holds a unique place in Sydney's colonial history – on this rocky peninsula in 1788 a fleet of British ships moored in Sydney cove. The ships carried a human cargo of convict exiles doomed to live out their prison terms in this alien land. Today the Rocks Village has retained its unique heritage qualities nestled as it is beneath Sydney's Harbor Bridge. This guided walking tour allows visitors to experience the Rocks living history with a team of friendly and enthusiastic guides.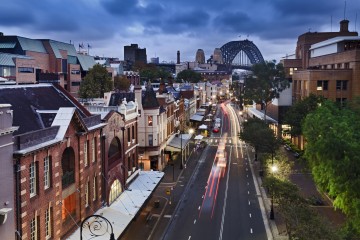 ---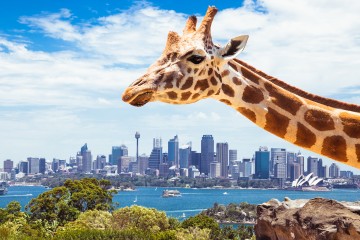 VIP Pass for Taronga Zoo, Sydney – Enjoy a fully escorted, behind the scenes tour of Taronga Zoo's unique Australian animal collection in a small and personalized group. Get "up close and personal" with hand-raised native animals at Taronga's Education Center and learn about the local wildlife. The tour includes a round trip ride on the Sky Safari cable car where visitors will discover way Taronga is known as "the Zoo with a View."
---
Visit the Iconic Sydney Opera House – Take a look inside one of the world's most recognizable structures and experience this piece of architecture and engineering with a knowledgeable and experienced guide. The Opera House is a work of art that came into existence against strong odds to become one of the busiest performing arts centers in the world. Learn the engrossing story and history of this Sydney icon where live performances take place every day.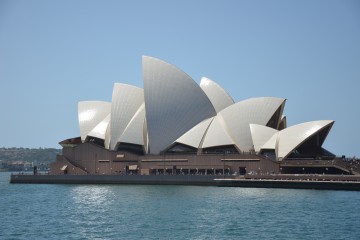 ---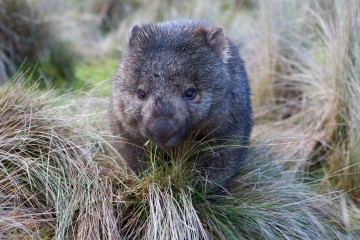 Boutique Wildlife Tour, Sydney – Just 90 minutes south of the city is the pristine bushland of the Southern Highlands. This afternoon and evening tour takes guests to this beautiful native bushland in search of the animals that make Australia so unique. Small, personalized groups travel in luxury 4WD vehicles to the Southern Highlands and, with the help of knowledgeable and passionate Naturalist Guides, search for kangaroos, koalas, wombats, emus, possums and more.
---
Great Barrier Reef
Great Barrier Reef Snorkel and Coral Viewing, Port Douglas – Enjoy the thrill of a beautiful and exhilarating Great Barrier Reef Cruise. Half or full day cruises allow you to soak up the peace and tranquility of this idyllic setting. Enjoy an unforgettable snorkeling experience in either the Outer Reef or the protected coral cay of Low Isles, which is closer to Port Douglas. Learn about the living entity that is the Great Barrier Reef from knowledgeable guides. Relax on a sunny, sandy beach in the Low Isles, join the guided snorkel tour, lounge on deck or take a trip in a glass bottom boat. All snorkeling gear and snorkeling instruction included.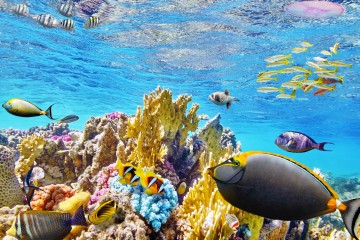 ---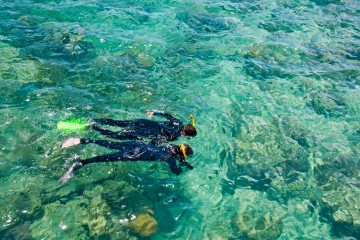 Scuba Dive the Great Barrier Reef, Port Douglas – Experience some of the best diving in the world in the clear outer reef water of the Agincourt Ribbon Reefs, northeast of Port Douglas and on the very outer edge of the Great Barrier Reef. Fantastic diving experiences are available for both the seasoned and novice diver.   Certified divers can enjoy up to 3 dives on a day dive excursion, including drift and wall dives while. However, no experience is required to enjoy the thrill of scuba diving under the safe control and supervision of highly qualified instructors. With a wide variety of spectacular dive sites available, each day the best three sites of the day are chosen according to weather and tidal conditions. All dives are guided with a pre-dive briefing on the sites, equipment, and safety procedures.
---
Port Douglas, Australia
Daintree Forest / Cape Tribulation Tour, Port Douglas – Escape the crowds and experience a true 4WD Daintree Wilderness Adventure on this full day tour of the oldest continuous rainforest on the planet.  The day begins with a Wildlife Cruise on the Daintree River and stunning scenery. Observe native and migratory bird life and butterflies and immerse yourself in some of the world's most pristine rainforest. Swim in a crystal clear rainforest stream before embarking on an interpretive guided walk in the heart of the Daintree Forest. The complexity and diversity of this unique forest is immense.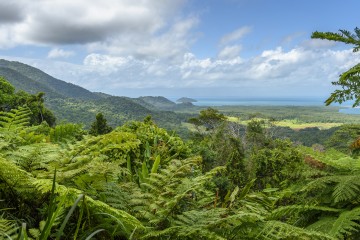 ---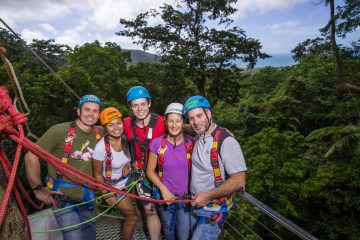 Jungle Surf the Daintree Rainforest, Port Douglas – Travel deep into the heart of the Daintree Rainforest, the oldest continuous rainforest on the planet. Those with an adventurous spirit will have the opportunity to partake in a Jungle Surfing experience through the canopy of the rainforest, zipping along above the forest floor. Enjoy a wildlife spotting cruise on the return journey, spotting crocs, snakes and eagles while learning more about this beautiful and historic part of Australia.
---
Sea Kayak from Port Douglas – Explore one of Tropical North Queensland's most unspoiled and uncrowded coastal environments via a safe and fun sit-on-top guided kayak tour out of Port Douglas. This reef and island area is home to a vast array of wild life – look down through the clear water to see inquisitive sea turtles and colorful fish. Tours include a safety briefing and instruction session.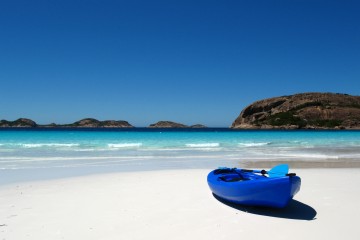 ---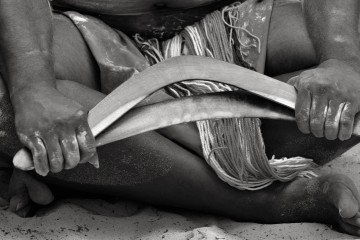 Aboriginal Culture Walk in Daintree Rainforest, Port Douglas – This fascinating and exclusive full day tour of the Daintree Rainforest and Cape Tribulation explores a pristine world heritage rainforest area while providing great insight into the area's Aboriginal culture, tradition and heritage as well as the distinct ecosystems of the area. Learn how to hunt for local seafood and about the medicinal purposes of native plants. Guests are welcomed with a traditional "smoking" ceremony. This ceremony is conducted by Aboriginal people with specialized cultural knowledge.
---
Chillagoe Caves & Outback Day Tour, Port Douglas – Enjoy a full day spent exploring the ancient Chillagoe Caves and experience Australia's spectacular Outback landscape. Begin the day with a 4WD adventure, ascending the McAllister Ranges before heading west over dirt tracks, keeping an eye out for the area's wildlife including myriad bush birds, kangaroos and frilled neck lizards. At Mareeba Wetlands enjoy morning tea and a boat cruise as you learn about this fragile ecosystem with its diverse water birds and the Rare Gouldian Finch breeding program. Travel on to the Australian Outback, taking in wallabies, emus and other wildlife along the way. Pass through historic towns and rich rolling hills before arriving at Chillagoe Township. Learn about the history of the region's copper smelters and enjoy an Outback Pub lunch before commencing the renowned Chillagoe Cave Tour. Explore the limestone labyrinths that are the fossilized remains of ancient coral reefs, created some 400-420 million years ago. Enjoy an afternoon refreshment at Mt Uncle Distillery on your way back to the east coast.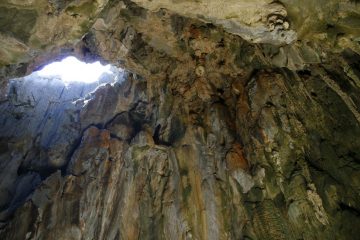 ---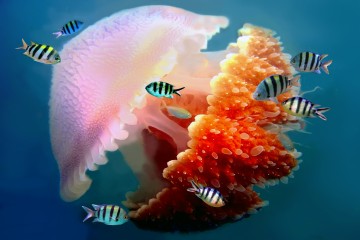 Scuba Dive the Great Barrier Reef, Port Douglas – Experience some of the best diving in the world in the clear outer reef water of the Agincourt Ribbon Reefs, northeast of Port Douglas and on the very outer edge of the Great Barrier Reef. Fantastic diving experiences are available for both the seasoned and novice diver.   Certified divers can enjoy up to 3 dives on a day dive excursion, including drift and wall dives while. However, no experience is required to enjoy the thrill of scuba diving under the safe control and supervision of highly qualified instructors. With a wide variety of spectacular dive sites available, each day the best three sites of the day are chosen according to weather and tidal conditions. All dives are guided with a pre-dive briefing on the sites, equipment, and safety procedures.
---
Melbourne, Australia
Hidden Secrets, Melbourne – Enjoy a guided walk with local guides (with morning, afternoon and evening departure options) through Melbourne's beautiful lanes and arcades. You will discover local designers and specialty retailers, many of whom are only found in the city. A recount of Melbourne's captivating history and an introduction to her amazing architecture will inspire locals and visitors alike. Morning walks focus on exploring Melbourne's lanes and arcades while afternoon walks have a special emphasis on Melbourne's unique architecture. Evening walks pay special attention to Melbourne's food culture, making stops at a number of restaurants to sample local food and wine.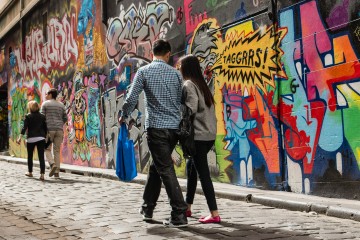 ---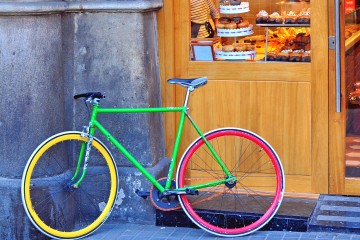 Melbourne Bike Tour – Get your bearings in this cosmopolitan city while you explore by bike, allowing you to see more in a few hours than many visitors manage to see in days. With a local expert, take in Melbourne's trendiest streets, parks, shops, cafes, hidden laneways and multicultural neighborhoods. You don't need to be a frequent or strong cyclist – this is a sightseeing tour requiring some riding with frequent stops to chat and explore.
---
Extraordinary Wildlife Experience, Melbourne – Experience a full day spent viewing and interacting with wild koalas and kangaroos (and more!) in their natural habitats on this small group eco-tour, led by an experienced wildlife guide. On your tour, located within easy reach of the city, also keep an eye out for parrots, fairy-wrens, emus, honeyeaters, possums, wallabies and lizards, which your wildlife guide will help you find and understand.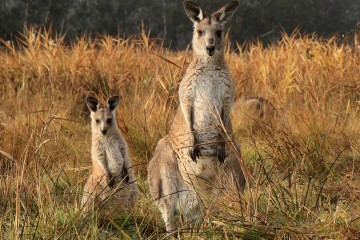 ---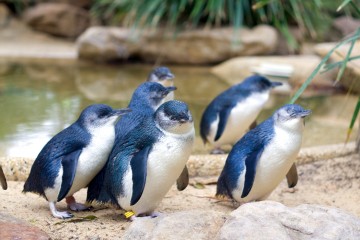 Philip Island Penguin Tour, Melbourne – Recognized as a world leader for environmental conservation, Philip Island's sandy and rocky shorelines teem with wildlife. The northern side of the island is home to a variety of birdlife while the south side is home to pristine sandy beaches. Visit the Koala Conservation Center, stop to see the Nobbies rock formations overlooking the infamous Ball Strait, and finally take in the evening parade of Little Penguins, returning home for the night. Large coach and small group tours are available, departing Melbourne in both the morning and afternoon and returning late in the evening.
---
Yarra Valley Wine Tour, Melbourne – One of Australia's leading wine making areas, the Yarra Valley is a short drive from Melbourne, making it an ideal place to visit in a day. The wines of the Yarra Valley are dominated by Shiraz, Cabernet Sauvignon, Pinot Noir and Merlot in the red varieties and Chardonnay and Sauvignon Blanc in the white varieties. Tours to the Yarra Valley wine region can be done in a half-day or full day group tour or with a private guide at a time that suits.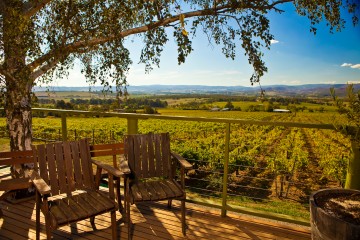 ---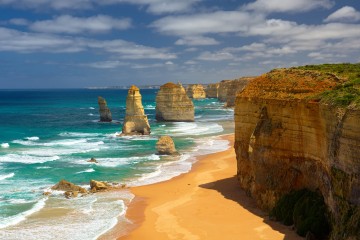 Great Ocean Road Tour, Melbourne – Recognized as one of the most beautiful drives in the world, the Great Ocean Road stretches 550 km along the southern coast of Victoria – this full day tour will provide a wonderful introduction to this wild area of Australia. Travel its highlights and you will discover some of the Australia's most inspiring scenery. Discover seaside villages and beautiful beaches before heading inland through towering forests towards Port Campbell National Park to experience the unique sea stack sculptures of the Twelve Apostles. Throughout the course of the day see koalas and other unique Australian wildlife in their natural habitat.
---
Queenstown, New Zealand
Dart River Wilderness Safaris, Queenstown – This tour takes visitors on an exhilarating 1 ½ hour jet boat journey through the Dart River's braided river system – taking in the dramatic scenery of snow capped mountains, ancient native forest, waterfalls and glacial valleys. Your safari includes an easy 30-minute guided trail walk where you will encounter ancient native beech forests and unique flora and fauna. Journey by 4WD coach via a scenic back-road route and stop to view scenery that has formed the epic backdrop for many international films, including Lord of the Rings.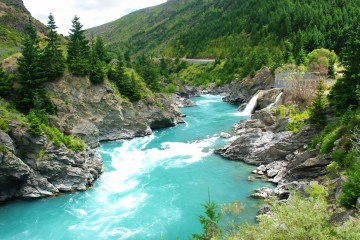 ---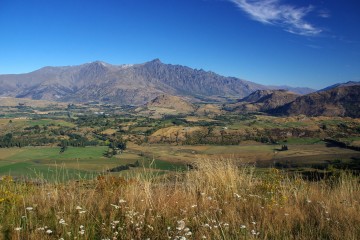 Paradise Tour, Queenstown – This personal small group tour takes you through the spectacular Paradise Valley with opportunities to take short walks in this impressive landscape. The mountain views are outstanding as you travel around the edge of Lake Wakatipu – find out why this tour is called the "Queensland Lord of the Rings Tour." Visit Dart River Valley in Paradise, the ultimate photography location. In the afternoon visit a High Country Station – a true New Zealand experience on a 15000 acre organic sheep and cattle farm. Visitors have the option to experience a jet boat ride returning to Queenstown.
---
High Country Discovery Tour, Queenstown – This half-day 4WD tour provides exclusive access to Mt Earnshaw Station, a 130-year-old working farm set in the spectacular alpine environment of the Paradise Valley. See sheep being shorn at an operational woolshed before moving on to view a number of Lord of the Rings and Hobbit movie locations. A visit to Glenorchy village, established in 1864, completes this tour.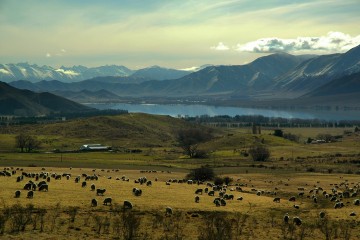 ---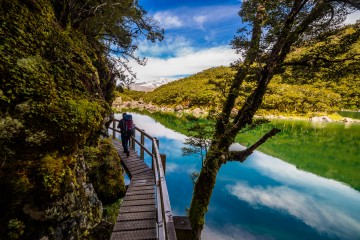 Routeburn Track One-Day Guided Hike, Queenstown – Hike a portion of the world famous Routeburn Track set among towering ancient beech trees and blankets of moss and fern. This portion of the track climbs gradually, skirting the thundering Routeburn River, before arriving at the rich grassland of Routeburn Flats, then continues through more alpine forest and a vast alpine meadow to the Harris Saddle, some 1300 metres above sea level. High up in the clear mountain air a 360-degree view looks out along the Hollyford Valley to the Tasman Sea.
---
Wine Touring, Queenstown – Enjoy full or half day guided wine tours from Queenstown, with great scenery, gourmet food and the finest wine. Visit quieter parts of Central Otago and immerse yourself in the culture of wine, food and beautiful open spaces that people so often miss on a short visit to Queenstown. The principal varieties are Pinot Noir, Riesling, Gewurztraminer, Pinot Gris and Chardonnay, all producing excellent and award winning wines.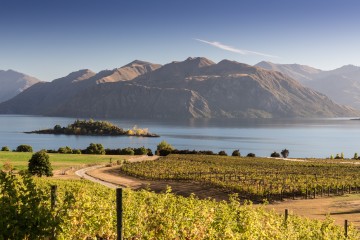 ---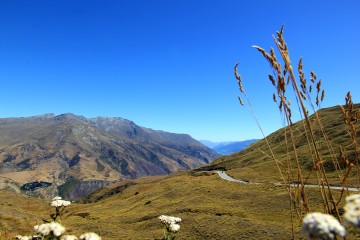 4wd Photograph Safari, Queenstown – Join award-winning photographers for an unforgettable photographic experience of some of the most amazing scenery in the world.   They've scouted out the best "off the beaten track" landscape photography locations and have created four incredible 4WD photo safaris suitable for all levels of photography. From a half-day photographing the lush Paradise Valley (a film maker's favorite) to a full day in the rugged Nevis Valley, your guides will take you to the best locations at the best time of day and provide expert tuition to help you capture incredible images whilst there.
---
Queenstown Scenic Flights – New Zealand is a land of spectacular contrasts, and Queenstown's landscape changes from the woven greens and golds of the plains to jagged, snow-capped Alps in just minutes. There are a wide variety of flights to provide insight into this spectacular region. Fly in the latest helicopters available, with interpretive excursions that incorporate Queenstown, Milford Sound and the Fiords of southern New Zealand.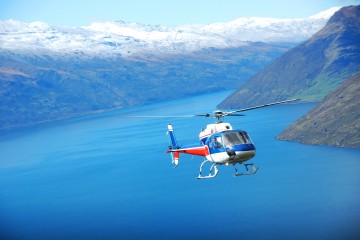 ---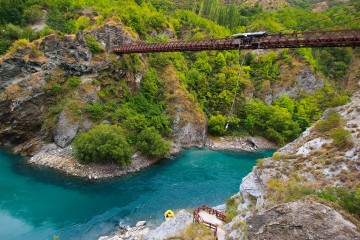 AJ Hackett Bungy, Queenstown – The world's first commercial bungy jump opened at the Kawarau Bridge in Queenstown in 1988. Twenty-eight people that day paid to leap off the 43 metre bridge with a bungy cord attached to their ankles. Now, just over 500,000 people from all around the world have jumped from the four sites AJ Hackett Bungy operates around Queenstown. The latest bungy site, Nevis Highwire opened in July 1999 and is the highest jump in New Zealand.
---
Queenstown Combos – These combos range from sightseeing outdoor experiences to total 'full on' adventure packages and give you far better value than individually purchased trips.
Kawarau River Combos – the mighty Kawarau River is a great place to get an introduction to adventure, Queenstown style. From options of jetboating to rafting to a gondola ride, the Kawarau Combos are a great option for everybody.
Shotover River Combos – Get familiar with the Shotover River. Set amongst the rugged beauty and unspoiled grandeur of Skippers Canyon, this river is famous for its gold and adventure. Options range from jetboating, rafting and canyon swings to Gondola ride.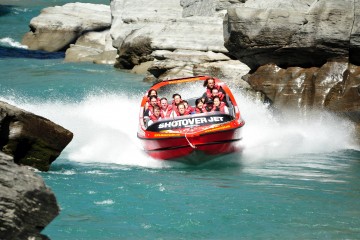 ---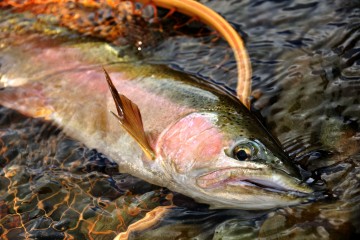 Fly Fishing, Queenstown – Access pristine, out of the way fishing grounds via power boat, 4WD vehicles and helicopter for wilderness fly fishing. The Queenstown area offers some of the world's best dry-fly fishing in unbelievable clear water, which is habitat for brown and rainbow trout. The prime fly fishing season is October through May with spin and troll fishing available in the lakes all year.
---
Back to AUSTRALIA Sample Itineraries
> 14 Days Australia and New Zealand – Sample Itinerary