Back to AUSTRALIA Sample Itineraries
> 13 Days Spotlight on Australia – Sample Itinerary
Overview
13 Days Spotlight on Australia
Sample Itinerary
Following is a sample itinerary that can be customized just for you.
---
13 Days in Australia highlighting the diverse and varied combination of cities and landscapes, history and culture, and breathtaking nature and wildlife.  Start in iconic Sydney, travel to the spectacular Great Barrier Reef & Cape Tribulation Rainforest, hop across to unforgettable Kangaroo Island and finish up in one of the world's most live-able cities, Melbourne.  This customized trip will be uniquely tailored to your specific interests.
Trip at a Glance
Day 1: Arrive in Sydney / 3 nights: Sydney
Day 2: Enjoy a full day in Sydney
Day 3: Experience Sydney's Blue Mountains
Day 4: Depart for Port Douglas / 3 nights: Port Douglas
Day 5: Explore Daintree and Cape Tribulation
Day 6: Cruise the Great Barrier Reef
Day 7: Fly to Adelaide, Explore / 1 night: Adelaide
Day 8: Depart for & tour Kangaroo Island / 2 nights: Kangaroo Island
Day 9: Discover more of Kangaroo Island
Day 10: Travel to Melbourne / 3 nights: Melbourne
Day 11: Enjoy a full day in Melbourne
Day 12: Victoria Wildlife Tour
Day 13: Depart Australia
---
Trip Highlights
Explore the metropolitan and culture laden city of Sydney
Experience the breathtaking natural landscape of Sydney's Blue Mountains
Marvel at the amazing structure, ecosystem, and marine life that is the Great Barrier Reef
Immerse yourself deep into Cape Tribulation's Daintree Rainforest
Discover the pristine wilderness of Kangaroo Island
Interact with native Australian wildlife in their own habitat
Enjoy the culture, history & food scene of iconic Melbourne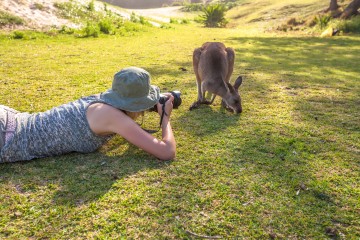 ---
Detailed Itinerary
13 Days Spotlight on Australia
Sample Itinerary
Following is a sample itinerary that can be customized just for you.
---
Day 1 – Welcome to Sydney
Gidday & welcome to Sydney! Sydney's laid-back outdoor lifestyle and physical allure make it one of the world's greatest cities to visit. The stunning and iconic harbor, world-renowned beaches and close proximity to five major national parks deliver unforgettable experiences in this cosmopolitan city. The city has a wide-ranging cultural life, dynamic food scene and vibrant cityscape.
This afternoon enjoy a private driving tour of the city led by a passionate Sydney local. See the city, beach, and bushland, and hear insider tips and tales about this breathtaking harborside city. 3 nights: Sydney.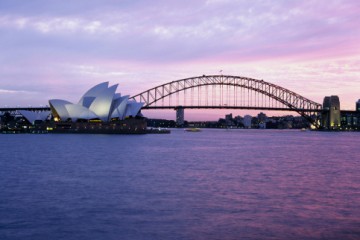 ---
Day 2 – Full day in Sydney

Spend the day exploring Sydney, a city brimming with attractions, activities, and famous landmarks. Whether you prefer to explore on your own or as part of a guided tour, we will assist you in finding activities that best suit your interests.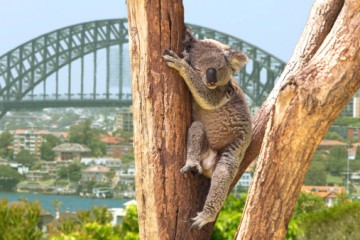 ---
Day 3 – Sydney's Blue Mountains
Today you will experience Sydney's spectacular Blue Mountains, one of the most beautiful national park areas of Australia. A mountainous region in New South Wales, the Blue Mountains' varied and often rugged landscape is home to a unique assortment of plants and Australian native wildlife. Enjoy spectacular views of native rainforest bush, pristine valleys, and the stunning Katoomba waterfalls.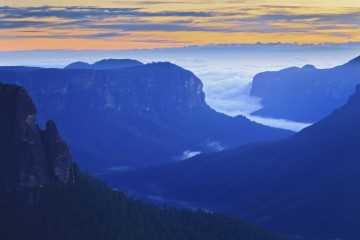 ---
Day 4 – Sydney to Port Douglas
This morning you will fly to Cairns then travel on to the tropical, laid back town of Port Douglas. Port Douglas is just an hour's drive north of Cairns via a spectacular coastal road that is surrounded by forest and the Coral Sea. The Far North region of Queensland offers stunning ocean views, deserted coastlines, beachside activities and is home to the Great Barrier Reef and the tropical Daintree and Cape Tribulation rainforests. 3 nights: Port Douglas.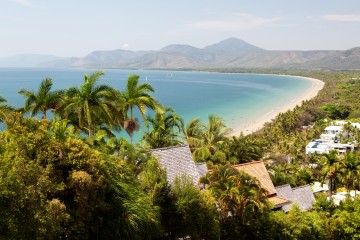 ---
Day 5 – Daintree and Cape Tribulation
Enjoy a full day exploring the ancient Daintree rainforest on Cape Tribulation. Take in scenic panoramas of rainforest-clad mountains, rugged gorges, rivers leading to crystal clear lagoons, ancient trees, ferns, and flowering plants, and stunning native wildlife. All of this is housed in some of the most pristine rainforest found anywhere in the world, a protected haven in which plant species have survived undisturbed for millions of years with numerous species not known to exist anywhere else.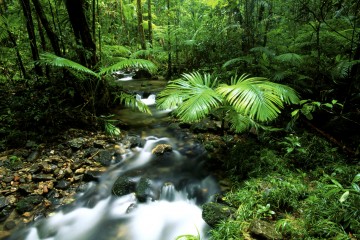 ---
Day 6 – Great Barrier Reef
Take a journey to the Great Barrier Reef, situated at the edge of Australia's Continental Shelf. The world's largest reef system, the Great Barrier Reef can be seen from outer space and is the world's largest single structure made by living organism. Experience firsthand the underwater world of this magnificent reef, home to myriad species of coral, fish, turtles, and other sea life. Discover the islands, ecosystem, and history that make the reef truly extraordinary.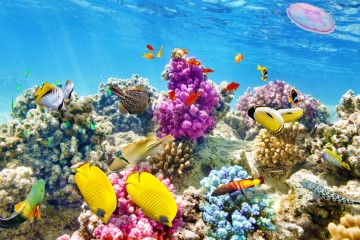 ---
Day 7 – Travel to Adelaide and Explore!
Today you will travel back down the coast to Cairns, and from there make the flight to Adelaide. Once settled, use the afternoon to explore this beautifully planned city of spacious boulevards, sophisticated architecture, lush gardens, and vibrant inner-city life. The capital of South Australia, Adelaide has a reputation for being Australia's most live-able city, an elegant enclave of heritage and culture at the doorstep of Australia's best-known wine region, the Barossa. We look forward to helping you choose activities suited to your interests in this charming city. 1 night: Adelaide.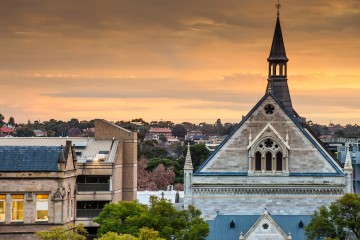 ---
Day 8 – Fly to Kangaroo Island
This morning take a flight to Kangaroo Island, one of Australia's premier wildlife destinations. KI, as the locals call the island, is a pristine wilderness that has offered protection and refuge to many native Australian animals.
The next two days of touring the island will show you all it offers; dramatic landscapes of soaring cliffs, dense forests and pristine white sandy beaches. Amaze in the abundance of native wildlife in its natural habitat. You will also find rich histories, a thriving arts community, and a wonderful range of local foods and wines. 2 nights: Kangaroo Island.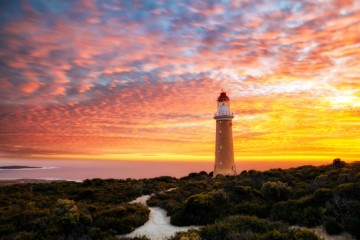 ---
Day 9 – Full day discovering Kangaroo Island
Your second day of guided exploration on this island.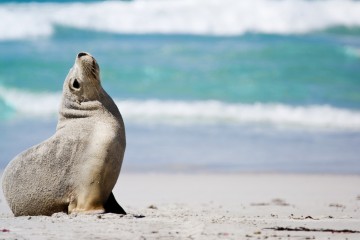 ---
Day 10 – Travel to Melbourne
Begin the day with the brief flight back to Adelaide, arriving in time to fly on to Melbourne. A lively and cosmopolitan city on the banks of the Yarra River, Melbourne is made up of precincts – distinct enclaves each with its own flavor and charm. Lovely, laid-back Melbourne has something for everyone: a gourmet food culture, vibrant art scene, high end shopping, Australian and Aboriginal history and culture, and a pulsing nightlife. 3 nights: Melbourne.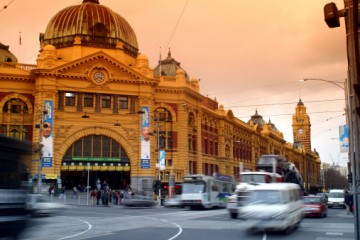 ---
Day 11 – Enjoy a full day in Melbourne
Spend the morning strolling through Melbourne's beautiful lanes and arcades on a half-day guided walking tour with local guides. Discover the Melbourne even the locals miss while learning about the city' s history and amazing architecture.
Explore on your own in the afternoon. We look forward to helping you choose activities that suit your interests.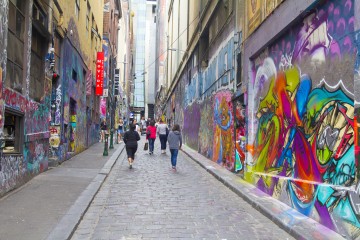 ---
Day 12 – Victoria Wildlife Tour
Today you will see a different side of Victoria by experiencing its amazing wildlife in a natural setting, all within easy reach of the city. Interact with wild animals in their natural habitats on a full day, small group eco-tour, led by an experienced Wildlife Guide. See koalas and kangaroos in the wilds of their natural habitat as you learn about the history of these iconic species. The natural environments you will be visiting are also home to parrots, emus, honeyeaters, possums, wallabies and lizards, which your Wildlife Guide will help you find and understand.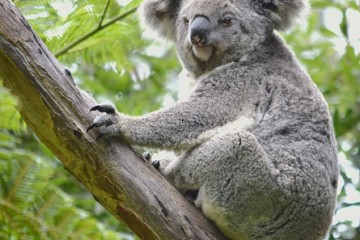 ---
Day 13 – Depart Australia
Today you will say goodbye to Australia and depart for home. We hope you enjoyed your adventure!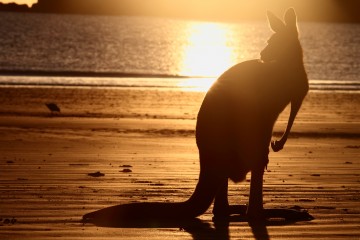 ---
Accommodation Options
13 Days Spotlight on Australia 
Following is a sample of accommodation options. Uniquely New Zealand has many hidden treasures in addition to these to share with you.
---
Sydney
Park Hyatt Sydney – Positioned on the beautiful Sydney Harbor, Park Hyatt Sydney offers a luxury accommodation experience with views of both the Sydney Opera House and the Harbor Bridge. The hotel boasts 24-hour butler service, a day spa with rooftop pool and sundeck, two excellent restaurants, a bar and a gallery featuring commissioned art from renowned artists. 155 guest rooms and suites are available.
Four Seasons Hotel Sydney – The luxurious Four Seasons Sydney is located on the footsteps of Sydney's iconic Harbor Bridge and Opera House and near the city's vibrant shopping and business centers. Club rooms, guest rooms, and suites are available, all with stunning views. Enjoy the stunning outdoor pool, spa services, and fine dining in one of the hotel's two restaurants and bar. See image.
Holiday Inn Old Sydney – Holiday Inn Old Sydney is well situated to access the best of Sydney's attractions in the charming and historic Rocks District. The inn is just a short stroll from the famous Harbor Bridge and Opera House, Circular Quay, Botanic Gardens, and great shopping. 175 contemporary guest rooms are available and light refreshments are on offer in the hotel lounge. Guests enjoy use of the rooftop pool.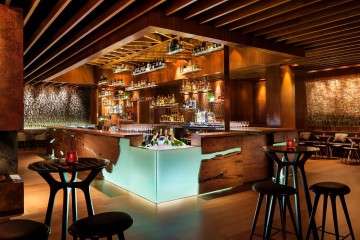 ---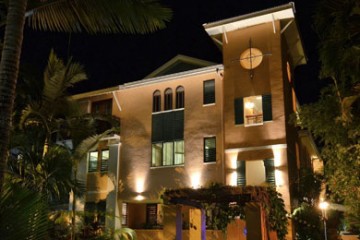 Port Douglas
 Peninsula Boutique Hotel Port Douglas – This adult only Port Douglas luxury accommodation offers a boutique style hotel experience, enjoying a beachside location overlooking Four Mile Beach and the ocean beyond. The hotel offers 34 modern, one bedroom beachfront apartments complete with kitchenette. Guests enjoy private balconies and an assortment of heated pools. In house dining is available in the hotel's licensed restaurant.
Martinique on Macrossan – The Martinique is set in a quiet location right on the main street of Port Douglas, just a short walk to Four Mile Beach and all of the shops, restaurants and action that Port Douglas has to offer. The hotel offers 19 modern, one bedroom apartments with private balconies and kitchenettes. A heated salt water swimming pool is available for guest use. No children under age 16.  See image.
---
Adelaide
Mayfair Hotel – This glamorous hotel, located right in the heart of the city, offers luxury accommodation and contemporary dining experiences in an onsite restaurant, bar and cafe. The hotel's 170 elegant rooms and suites are furnished with locally designed and created furniture. See image.
Intercontinental Adelaide – The Intercontinental Adelaide provides city center accommodation conveniently located a short walk from Adelaide highlights including the Parlaiment House, botanical gardens, and Art Gallery of South Australia. The hotel offers 367 guest rooms, club rooms and suites offering views of the city. Guests can enjoy contemporary dining in the restaurants two restaurants and bar and may choose to take advantage of the heated outdoor pool.
Majestic Roof Garden Hotel – Well situated in the city, the Majestic Roof Garden Hotel is within walking distance to the Adelaide Zoo, Adelaide Oval, the Art Gallery and Museum, and the East End Parklands, home to a number of festivals. The hotel features 120 stylish and modern guest rooms, many with expansive city views. Enjoy local fare in house at Culshaw's Restaurant.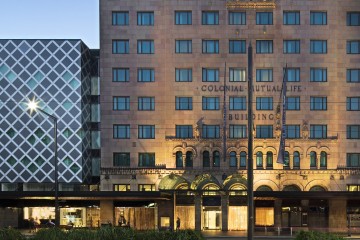 ---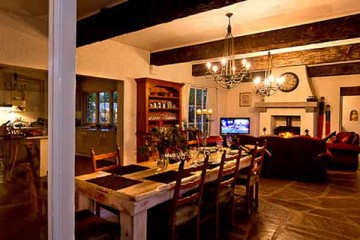 Kangaroo Island
Southern Ocean Lodge – Southern Ocean Lodge is one of Australia's first true luxury lodges. Located at Hanson Bay on the Island's south west coast, the Lodge site adjoins both the Flinders Chance and Cape Bouger / Kelly Hill National Parks. 21 luxury suites offer stunning ocean views from the lodge's elevated cliff top location. Elegant dining and sumptuous spa services complement this one of a kind experience.
Stranraer Homestead – This beautiful bed and breakfast is an historic federation homestead built in 1920 and meticulously restored. Set on 1290 hectares of working property, the farm produces prime lamb, wool and grain. The homestead's central location on the island makes it convenient for exploring local highlights. Enjoy dining on the best of Kangaroo Island's produce in comfort beside the warmth of an open fire.
Mollys Run – Molly's Run is a Mediterranean style villa situated on 60 acres of rolling farmland overlooking the blue waters of Smith Bay with easy access to a nearby private beach. Three beautiful guest rooms enjoy bay views and a large courtyard offers a wonderful locale for al fresco island meals. Breakfasts and dinners are available on site. See image.
---
Melbourne
Langham Hotel Melbourne – The Langham, situated on Melbourne's Southbank Promenade, offers sweeping vistas of the Yarra River and Melbourne skyline. The hotel offers a range of guest rooms, club rooms and suites in addition to the option of the hotel apartment and the hotel presidential suite. Guests can expect exciting epicurean adventures in the hotel's interactive restaurant and the opportunity to pamper themselves in the hotel's award winning day spa and beautiful indoor pool.
Hotel Lindrum Melbourne – Hotel Lindrum Melbourne is a unique 59 room boutique hotel that combines modern design with the ultimate in contemporary facilities. Located adjacent to Melbourne's city center in the Central Business district, Hotel Lindrum is well situated for access to some of the city's best sights. Dining is available in house in Felt Restaurant and the hotel's Bar & Billiard Room. Felt Restaurant also offers a beautiful high tea service on Sunday afternoons. See image.
Alto Hotel on Bourke – Alto Hotel on Bourke is an environmentally rated boutique apartment hotel in Melbourne's Central Business District. The hotel is located within easy walking distance to public transportation and many of the city's highlights. The Alto offers a range of accommodation options, from guest rooms to studio, one, two, and three bedroom apartments. Apartments are outfitted with fully equipped kitchens and the ground floor of the hotel houses a cozy lounge.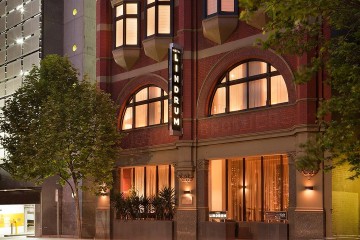 ---
Activity Options
13 Days Spotlight on Australia 
Following are guided touring suggestions that would work with your 13 Days Spotlight on Australia itinerary on days when activities have not yet been suggested. These options can be private, small group or large group. For a more personalized experience we suggest at least a small group tour, which are usually 12 or fewer people. Some touring options are half day and many require a full day.
---
Sydney
Sights of Sydney Introductory Tour – This half-day private touring experience has guests travelling around the harbor city in a vintage Australian car – a 1964 EH Holden. Discover the "off the beaten path" areas of Sydney that locals love to visit. This tour is led by a passionate Sydney local who will show you the city's, beach, bushland and shore. Hear insider tips and tales about this stunning harborside city.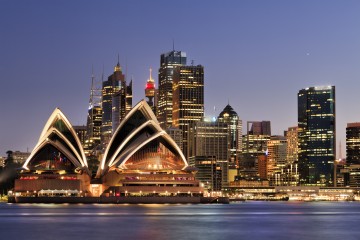 ---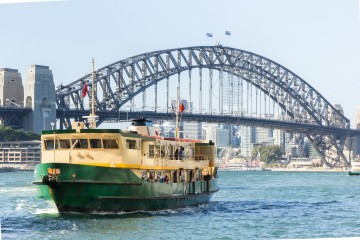 Sydney Harbor Cruise –Treat yourself to a Sydney Harbor lunch cruise on board a 52-foot power boat. Your captain and host will recount Sydney's rich history and share stories of Sydney Harbor as you take in views of the city, Sydney Harbor Bridge, and the Sydney Opera House. Enjoy a BBQ lunch with regional wines and beers while you relax on deck and take in the beautiful surroundings.
---
Climb the Sydney Harbor Bridge – The Bridge Climb is an iconic Sydney attraction. Enjoy a guided journey to the top of the Sydney Harbor bridge, travelling along the outer arch of the Bridge on catwalks and ladders all the way to the summit, 134 meters above Sydney Harbor. A half day tour, the Bridge Climb can be undertaken either during daylight hours or at twilight, for a truly unique experience.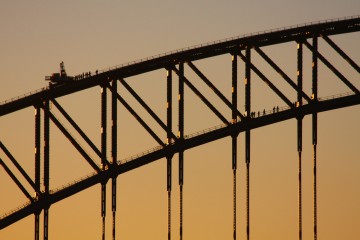 ---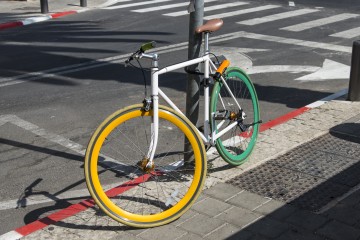 Guided Bike Tour with Bonza, Sydney – This half-day sightseeing tour of Sydney with morning and afternoon departures introduces visitors to Sydney's highlights by bike. See the city's sights and some of her hidden gems, while expert guides ensure that you get the most out of your Sydney experience. Stop for a quick drink at a warm friendly pub at the halfway point before continuing on to take in all of Sydney's stunning sights.
---
Guided Rocks Walking Tour, Sydney – The Rocks Village holds a unique place in Sydney's colonial history – on this rocky peninsula in 1788 a fleet of British ships moored in Sydney cove. The ships carried a human cargo of convict exiles doomed to live out their prison terms in this alien land. Today the Rocks Village has retained its unique heritage qualities nestled as it is beneath Sydney's Harbor Bridge. This guided walking tour allows visitors to experience the Rocks living history with a team of friendly and enthusiastic guides.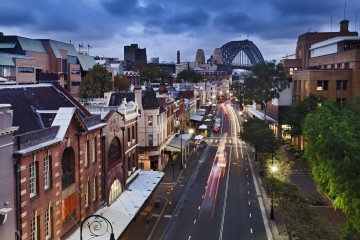 ---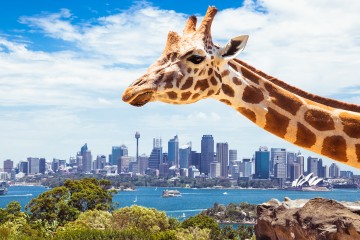 VIP Pass for Taronga Zoo, Sydney – Enjoy a fully escorted, behind the scenes tour of Taronga Zoo's unique Australian animal collection in a small and personalized group. Get "up close and personal" with hand-raised native animals at Taronga's Education Center and learn about the local wildlife. The tour includes a round trip ride on the Sky Safari cable car where visitors will discover way Taronga is known as "the Zoo with a View."
---
Visit the Iconic Sydney Opera House – Take a look inside one of the world's most recognizable structures and experience this piece of architecture and engineering with a knowledgeable and experienced guide. The Opera House is a work of art that came into existence against strong odds to become one of the busiest performing arts centers in the world. Learn the engrossing story and history of this Sydney icon where live performances take place every day.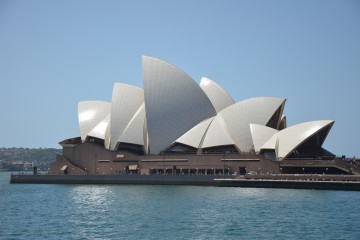 ---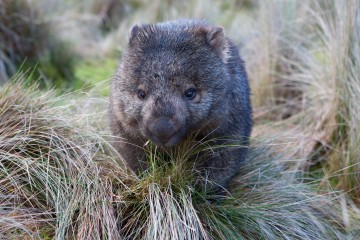 Boutique Wildlife Tour, Sydney – Just 90 minutes south of the city is the pristine bushland of the Southern Highlands. This afternoon and evening tour takes guests to this beautiful native bushland in search of the animals that make Australia so unique. Small, personalized groups travel in luxury 4WD vehicles to the Southern Highlands and, with the help of knowledgeable and passionate Naturalist Guides, search for kangaroos, koalas, wombats, emus, possums and more.
---
Daintree and Cape Tribulation
Daintree Forest – Cape Tribulation Tour, Port Douglas – Escape the crowds and experience a true 4WD Daintree Wilderness Adventure on this full day tour of the oldest continuous rainforest on the planet.  The day begins with a Wildlife Cruise on the Daintree River and stunning scenery. Observe native and migratory bird life and butterflies and immerse yourself in some of the world's most pristine rainforest. Swim in a crystal clear rainforest stream before embarking on an interpretive guided walk in the heart of the Daintree Forest. The complexity and diversity of this unique forest is immense.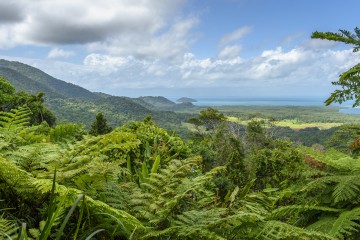 ---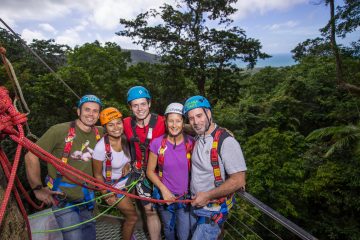 Jungle Surf the Daintree Rainforest, Port Douglas – Travel deep into the heart of the Daintree Rainforest, the oldest continuous rainforest on the planet. Those with an adventurous spirit will have the opportunity to partake in a Jungle Surfing experience through the canopy of the rainforest, zipping along above the forest floor. Enjoy a wildlife spotting cruise on the return journey, spotting crocs, snakes and eagles while learning more about this beautiful and historic part of Australia.
---
Aboriginal Culture Walk in Daintree Rainforest, Port Douglas – This fascinating and exclusive full day tour of the Daintree Rainforest and Cape Tribulation explores a pristine world heritage rainforest area while providing great insight into the area's Aboriginal culture, tradition and heritage as well as the distinct ecosystems of the area. Learn how to hunt for local seafood and about the medicinal purposes of native plants. Guests are welcomed with a traditional "smoking" ceremony. This ceremony is conducted by Aboriginal people with specialized cultural knowledge.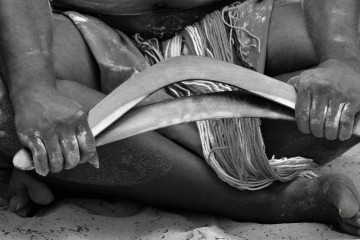 ---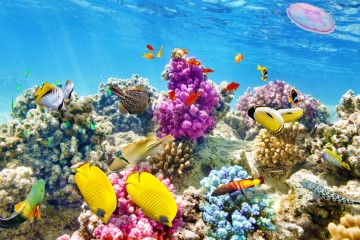 Great Barrier Reef
Great Barrier Reef Snorkel and Coral Viewing, Port Douglas – Enjoy the thrill of a beautiful and exhilarating Great Barrier Reef Cruise. Half or full day cruises allow you to soak up the peace and tranquility of this idyllic setting. Enjoy an unforgettable snorkeling experience in either the Outer Reef or the protected coral cay of Low Isles, which is closer to Port Douglas. Learn about the living entity that is the Great Barrier Reef from knowledgeable guides. Relax on a sunny, sandy beach in the Low Isles, join the guided snorkel tour, lounge on deck or take a trip in a glass bottom boat. All snorkeling gear and snorkeling instruction included.
---
Scuba Dive the Great Barrier Reef, Port Douglas – Experience some of the best diving in the world in the clear outer reef water of the Agincourt Ribbon Reefs, northeast of Port Douglas and on the very outer edge of the Great Barrier Reef. Fantastic diving experiences are available for both the seasoned and novice diver.   Certified divers can enjoy up to 3 dives on a day dive excursion, including drift and wall dives while. However, no experience is required to enjoy the thrill of scuba diving under the safe control and supervision of highly qualified instructors. With a wide variety of spectacular dive sites available, each day the best three sites of the day are chosen according to weather and tidal conditions. All dives are guided with a pre-dive briefing on the sites, equipment, and safety procedures.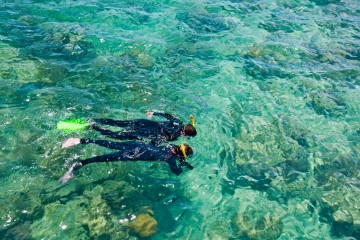 ---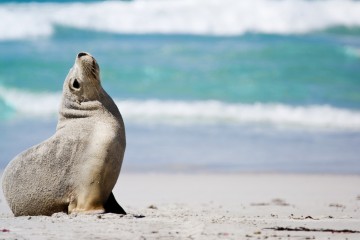 Kangaroo Island
Tour Kangaroo Island's Highlights – This full day tour explores the island's key landscape and wildlife icons. Your guide will give you a tour of both Flinders Chase National Park (home to a wide array of wildlife as well as important geological and cultural heritage sites) and the impressive sea lion colony at Seal Bay. On the rocks above the seal colony is a beautiful stone lighthouse where the islands' light keepers and their families lived in years past. The tour continues to the Remarkable Rocks, huge natural granite sculptures which have been carved by winds, rain and salt from the Southern Ocean.
---
North West Wilderness Tour, Kangaroo Island – This full day tour explores the remote Northwest corner of the Kangaroo Island where the wilderness of Flinders Chase National Park converges with some of Australia's tallest cliffs. Explore the lighthouse settlement of Cape Borda, which still functions as a lighthouse and weather station. Enjoy the lookout from above Scott's Cove, and learn about the dramatic geology of the area. Learn about the landscape of this remote island and its settlers, an independent people reliant on the sea for their livelihood.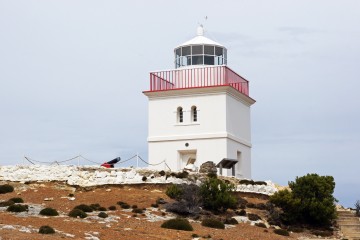 ---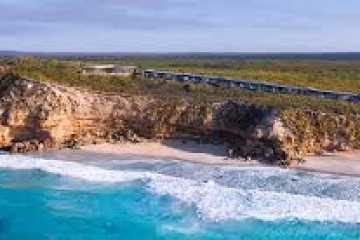 Southern Ocean Lodge, Kangaroo Island – If you choose Southern Ocean Lodge as your Kangaroo Island accommodation, the Lodge offers guests a complete and personal Kangaroo Island experience. A signature itinerary of selected guided island excursions is designed daily and included in the tariff, allowing guests to encounter abundant wildlife in a "zoo without fences" and discover the Island's unique natural attractions, often with exclusive access.
The Southern Ocean Lodge Guide introduces sea lions at Seal Bay, hosts an exploration of the vast wilderness of Flinders Chase National Park and leads a journey through coastal flora along the limestone clifftops. A menu of Bespoke Experiences offers further exploration and excellent private charters are also available. Discover epicurean delights, visit local artists, or step off the beaten track to encounter wildlife in Australia's own Galapagos. Please inquire with your agent for more details about activities available at Southern Ocean Lodge.
---
Melbourne
Hidden Secrets, Melbourne – Enjoy a guided walk with local guides (with morning, afternoon and evening departure options) through Melbourne's beautiful lanes and arcades. You will discover local designers and specialty retailers, many of whom are only found in the city. A recount of Melbourne's captivating history and an introduction to her amazing architecture will inspire locals and visitors alike. Morning walks focus on exploring Melbourne's lanes and arcades while afternoon walks have a special emphasis on Melbourne's unique architecture. Evening walks pay special attention to Melbourne's food culture, making stops at a number of restaurants to sample local food and wine.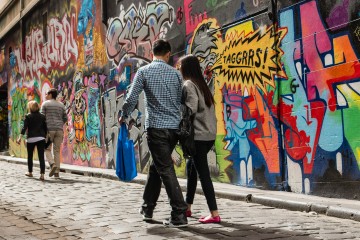 ---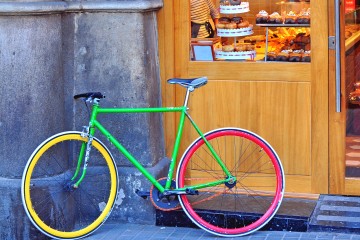 Melbourne Bike Tour – Get your bearings in this cosmopolitan city while you explore by bike, allowing you to see more in a few hours than many visitors manage to see in days. With a local expert, take in Melbourne's trendiest streets, parks, shops, cafes, hidden laneways and multicultural neighborhoods. You don't need to be a frequent or strong cyclist – this is a sightseeing tour requiring some riding with frequent stops to chat and explore.
---
Extraordinary Wildlife Experience, Melbourne – Experience a full day spent viewing and interacting with wild koalas and kangaroos (and more!) in their natural habitats on this small group eco-tour, led by an experienced wildlife guide. On your tour, located within easy reach of the city, also keep an eye out for parrots, fairy-wrens, emus, honeyeaters, possums, wallabies and lizards, which your wildlife guide will help you find and understand.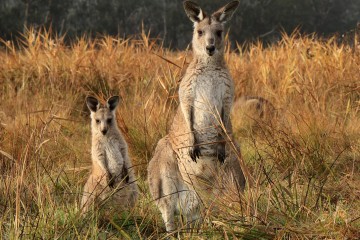 ---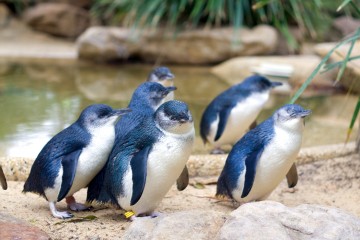 Philip Island Penguin Tour, Melbourne – Recognized as a world leader for environmental conservation, Philip Island's sandy and rocky shorelines teem with wildlife. The northern side of the island is home to a variety of birdlife while the south side is home to pristine sandy beaches. Visit the Koala Conservation Center, stop to see the Nobbies rock formations overlooking the infamous Ball Strait, and finally take in the evening parade of Little Penguins, returning home for the night. Large coach and small group tours are available, departing Melbourne in both the morning and afternoon and returning late in the evening.
---
Yarra Valley Wine Tour, Melbourne – One of Australia's leading wine making areas, the Yarra Valley is a short drive from Melbourne, making it an ideal place to visit in a day. The wines of the Yarra Valley are dominated by Shiraz, Cabernet Sauvignon, Pinot Noir and Merlot in the red varieties and Chardonnay and Sauvignon Blanc in the white varieties. Tours to the Yarra Valley wine region can be done in a half-day or full day group tour or with a private guide at a time that suits.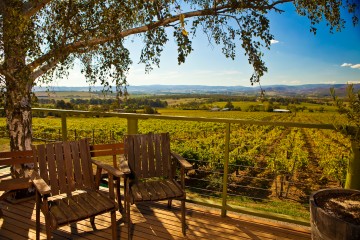 ---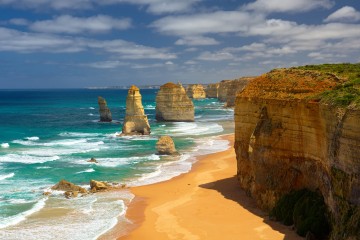 Great Ocean Road Tour, Melbourne – Recognized as one of the most beautiful drives in the world, the Great Ocean Road stretches 550 km along the southern coast of Victoria – this full day tour will provide a wonderful introduction to this wild area of Australia. Travel its highlights and you will discover some of the Australia's most inspiring scenery. Discover seaside villages and beautiful beaches before heading inland through towering forests towards Port Campbell National Park to experience the unique sea stack sculptures of the Twelve Apostles. Throughout the course of the day see koalas and other unique Australian wildlife in their natural habitat.
---