Back to AUSTRALIA Sample Itineraries
> 16 Days Wildlife & Wonders of Australia – Sample Itinerary
Overview
16 Days Wildlife & Wonders of Australia
Sample Itinerary
Following is a sample itinerary that can be customized just for you.
---
16 days in Australia mixes the natural beauty of Australia's landscapes, thriving rainforests, endless beaches and marine wonders with the unique culture, history, architecture, and food scene of several of Australia's cosmopolitan cities. Start in lively Melbourne, travel the Great Ocean Road, explore Tasmania (highlights include Cradle Mountain, Freycinet National Park, Port Arthur and Hobart). Continue on to Port Douglas, which serves as a jumping off point for exploration of the Great Barrier Reef and Daintree Rainforest. End your trip with two days of immersion in iconic Sydney. This customized trip will be uniquely tailored to your specific interests.
Trip at a Glance
Day 1: Arrive in Melbourne / 2 nights: Melbourne
Day 2: Enjoy a full day in Melbourne
Day 3: Great Ocean Road, Wildlife of the Western Plains
Day 4: Great Ocean Road, The 12 Apostles
Day 5: Great Ocean Road, The Expanse of the Western Plains
Day 6: Fly to Tasmania, arrive Cradle Mountain / 2 nights: Cradle Mountain
Day 7: Spend a full day exploring Cradle Mountain
Day 8: Travel to Freycinet National Park / 2 nights: Freycinet
Day 9: Full Day to discover Freycinet National Park
Day 10: Travel to Hobart via Port Arthur and explore / 1 night: Hobart
Day 11: Fly to Cairns, travel on to Port Douglas / 3 nights: Port Douglas
Day 12: Full day to discover the Great Barrier Reef
Day 13: Jungle surfing canopy tour, Cape Tribulation
Day 14: Fly to Sydney and explore / 2 nights: Sydney
Day 15: Enjoy a full in Sydney with Harbor Cruise
Day 16: Depart Australia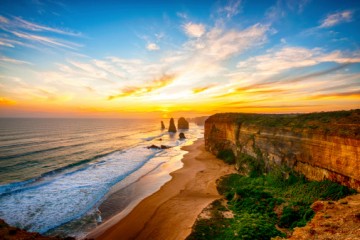 ---
Trip Highlights
Discover the cosmopolitan and culture rich city of Melbourne
Travel the Great Ocean Road, experience the diverse wildlife of the Western Plains, the unique and rugged natural formation of the 12 Apostles, and the vast open expanses of the Western Plains
Explore Tasmania. Take in the dramatic landscapes of Cradle Mountain, the pink granite mountains, white sandy beaches and turquoise waters of Freycinet National Park, and the rich convict history of Port Arthur
Wonder at the seemingly endless marine life and amazing physical structures of the Great Barrier Reef.
Travel deep into the heart of Daintree Rainforest on Cape Tribulation and give jungle surfing a try (if you are feeling bold!)
Explore the cultural mecca that is Sydney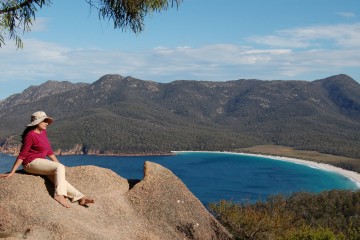 ---
Detailed Itinerary
16 Days Wildlife & Wonders of Australia
Sample Itinerary
Following is a sample itinerary that can be customized just for you.
---
Day 1 – Welcome to Melbourne

Welcome to Melbourne! A lively and cosmopolitan city on the banks of the Yarra River, lovely, laid-back Melbourne has something for everyone. The city boasts a dynamic food and wine culture, vibrant art scene, high end shopping, Australian and Aboriginal history and culture, and a pulsing nightlife. Discover Melbourne's distinct and charming precincts and encounter her wide streets, winding laneways, galleries, and tranquil parks. 2 nights: Melbourne.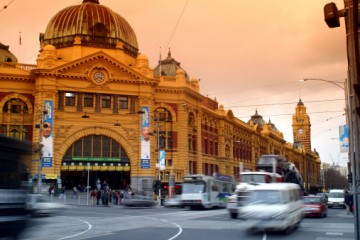 ---
Day 2 – Enjoy a full day in Melbourne

Spend the day exploring the beautiful city of Melbourne. We look forward to helping you choose activities that match your interests to best enhance your time in this great city.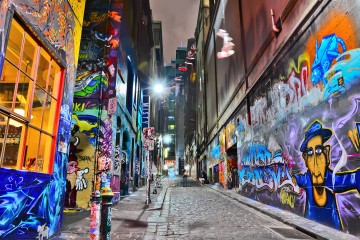 ---
Day 3 – Great Ocean Road Tour Day 1: Wildlife of the Western Plains

Depart this morning for the first day of a 3 day/2 night tour of the Great Ocean Road with one of our favorite, award winning small group tour companies in all of Australia. Today you will travel with a naturalist while you stroll through national park in search of wild koalas, cockatoos and kookaburras. You may also find parrots, fairy-wrens, emus, honeyeaters, wallabies and reptiles, which your Wildlife Guide will help you understand. 2 nights: With Tour.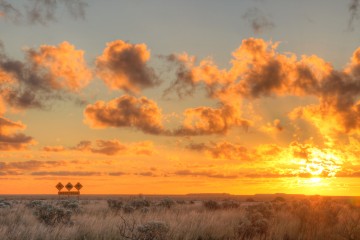 ---
Day 4 – Great Ocean Road Tour Day 2: The 12 Apostles

Day 2 of your Great Ocean Road tour will lead you to some of the world's most spectacular coastal scenery. Follow the Great Ocean Road to the surging surf coast, and walk in the magnificent rainforests of the Otway National Park. Your Wildlife Guide will explain the formation of these mighty forests. Travel through Port Campbell National Park, looking out for the distinct and colorful wildlife that make their home in the coastal heathlands. Take in the rugged natural formation of the Twelve Apostles and the Loch Ard Gorge while hearing tales of terrible shipwrecks of the past that have taken place in the nearby waters.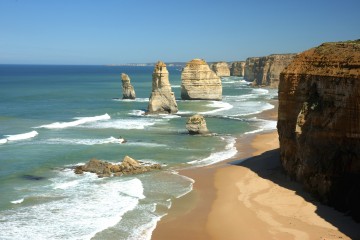 ---
Day 5 – Great Ocean Road Tour Day 3: The Expanse of the Western Plains

This morning you will have one last look at the coast in the dramatic morning light before returning to Melbourne across the vast grasslands of the Western Plains. Created by intense volcanic activity over the past 2 million years, the 7000 volcanoes of the Western Plains are now extinct but the resultant savannah is pasture to a rich wool growing area – a wonderful example of Australia's great rangelands. Stop en route to drive to the top of an extinct volcano with spectacular views across the plains. From the summit you will see some of the hundreds of volcanic lakes scattered across the plains. Later you will pass Lake Corangamite, the largest permanent lake in Australia, often covered with prolific birdlife. Return to Melbourne in the late afternoon. 1 night: Melbourne.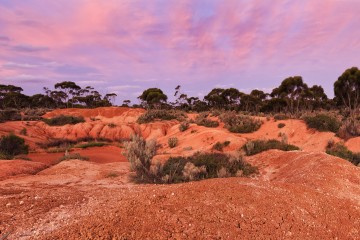 ---
Day 6 – Fly to Tasmania, travel to Cradle Mountain

This morning fly to Devonport at the northern end of the island of Tasmania. Tasmania is a large Island just over 150 miles from the mainland, and its southernmost state. Roughly the size of West Virginia, Tasmania has five diverse regions to explore. The state offers a complete experience, whether you want to be active or a little more laid back. It offers unique scenery and wildlife, world-class wine and food, fascinating history, and convict heritage sites. From Devonport you will travel by car to the spectacular Cradle Mountain Lake St Clair National Park, one of the most scenically stunning areas of Tasmania. 2 nights: Cradle Mountain.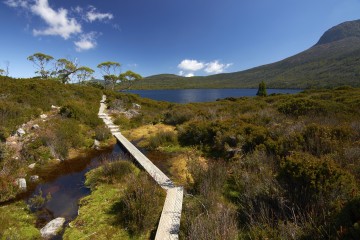 ---
Day 7 – Full day to explore Cradle Mountain

Today is yours to explore and take in the dramatic beauty of Cradle Mountain. Take one of the many walks through the ever-changing vegetation of the shores and mountainside to gain a full appreciation of the magic of this area. The vegetation mix is a legacy of thousands of years of burning by Aboriginal people. Wildlife is prolific, and you are likely to see wallabies and a wide variety of birds at Cynthia Bay on Lake St. Clair. If you're lucky, you'll also catch sight of a platypus, echidna or wombat. We will be pleased to provide you with information on local walks and activities available at Cradle Mountain that will be of interest.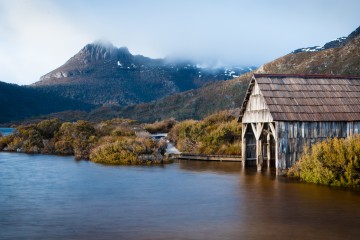 ---
Day 8 – Travel to Freycinet National Park

Depart the mountain this morning and travel to the East Coast and Freycinet / Coles Bay area. Take note of the remarkable change in the nature of the landscape from the western area you have just left. As you travel through the Tasmania countryside will also find boutique cheese producers, beekeepers selling fresh clover and leatherwood honeys, chocolate makers, and, of course, wineries. 2 nights: Freycinet.
---
Day 9 – Discover Freycinet National Park

Freycinet National Park includes not only the Freycinet Peninsula but also Schouten Island off its southern tip and the Friendly Beaches north of Coles Bay. The 300-metre granite mountains called the Hazards are close to the town of Coles Bay, which is the gateway to the many attractions of Freycinet National Park. Freycinet National Park is a peninsula of pink granite mountains, pure white beaches, coastal dunes and dry eucalypt forests on the Island's east coast. The park is famous for Wineglass Bay, just one of its white sandy beaches and the pure clear turquoise waters that are perfect for sea kayaking, swimming and scuba diving. The Hazard Range offers climbing, abseiling and mountain walking, and the coastal heath-lands have wonderful day walks. We look forward to finding the perfect activities to complement your stay in Freycinet.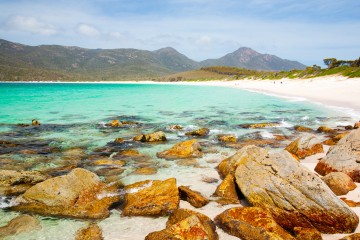 ---
Day 10 – Travel to Hobart via Port Arthur and explore!

Travel south along Tasmania's East coast to Hobart today. Take an hour-long detour to Port Arthur and the Port Arthur Historic site on the Tasman Peninsula, an area not to be missed. Port Arthur Historic Site is Australia's most intact and evocative convict site. The Historic Site has over 30 buildings, ruins and restored period homes set in 40 hectares of landscaped grounds. Allow plenty of time to fully experience all that Port Arthur has to offer.
Upon leaving Port Arthur, continue south to Hobart, Tasmania's harbor capital and Australia's smallest and most historic capital in close proximity to beautiful natural surrounds. Head down to Salamanca Place where you will find 19th-century waterfront warehouses dating back to the 1830s whaling days. Today, they house cafes, restaurants, galleries and art studios. You can take in art, craft, music and theatre at Salamanca Arts Centre and the surrounding warehouses. Learn about the Island and the city's history and contemporary life at the Tasmanian Museum and Art Gallery on Macquarie Street. 1 night: Hobart.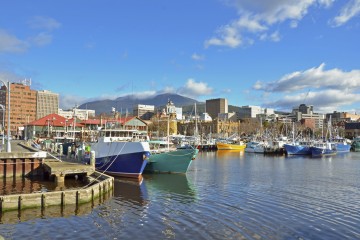 ---
Day 11 – Fly to Cairns, travel on to Port Douglas

This morning you will say goodbye to Tasmania and catch a flight back to Cairns on the mainland. From Cairns, Port Douglas is just an hour's drive north via a spectacular coastal road that is surrounded by forest and the Coral Sea. Tropical, laid back Port Douglas has a lovely, carefree atmosphere and offers great access to the Great Barrier Reef and the Daintree Rainforest on Cape Tribulation. Port Douglas and the rest of the Far North region of Queensland offers stunning ocean views, deserted coastlines, beachside activities, laidback villages, reef, and rainforest. We can assist you in selecting the perfect activity for your afternoon and evening in and around this oceanside town.3 nights: Port Douglas.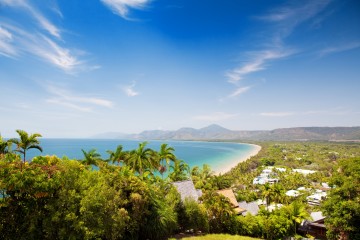 ---
Day 12 – Full day Great Barrier Reef trip

Today you will enjoy a full day spend discovering the beauty, diversity, and exotic marine life of the Great Barrier Reef. This massive reef is the world's largest reef system composed of over 2,900 individual reefs and 900 islands stretching for over 2,600 kilometers. The reef can be seen from outer space and is the world's biggest single structure made by living organisms. This reef supports a wide diversity of life, was selected as a World Heritage Site in 1981 and is labeled as one of the seven natural wonders of the world. Immerse yourself in the unique history, ecosystem and incredible variety of wildlife that make this reef a true natural wonder. The day will include a comfortable boat trip to and from the reef  and a number of hours spent at the reef, observing and learning about the reef from above and below the surface of the water.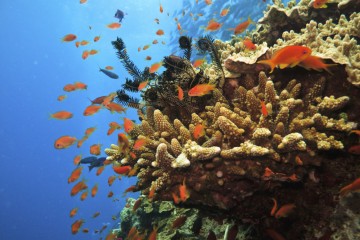 ---
Day 13 – Jungle Surfing Canopy Tour, Cape Tribulation

This morning embark on a full day tour to Cape Tribulation and the Daintree Rainforest, jungle surfing along the way. The Daintree Cape Tribulation area contains the oldest continuously surviving rainforest on earth. Discover the wildlife native to Daintree, which is home to some ancient animal species. The area is well known for its beautiful vistas of mountains draped in rainforest, giant trees, winding rivers, and pristine lagoons. You will travel deep into the heart of the Daintree Rainforest while exploring rainforest boardwalks and Cape Tribulation beaches. If you are feeling adventurous, experience the rainforest from above by way of a jungle surfing adventure, which will allow you to zip through the forest canopy.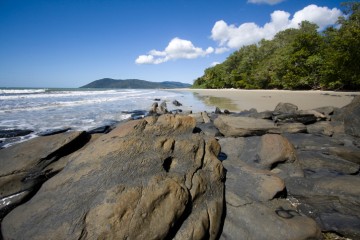 ---
Day 14 – Fly to Sydney, explore the city

Welcome to Sydney! This charming laid-back city is a joy to visit. The iconic Sydney harbor frames this cosmopolitan city, which is known for its stunning beaches, close proximity to world-renowned national parks, rich culture, gourmet food and wine scene, and vibrant nightlife. Take note of the outstanding contemporary and colonial architecture, along with a rich collection of Australian museums, historic buildings and indigenous artifacts that tell the fascinating story of the settlement of the continent. 2 nights: Sydney.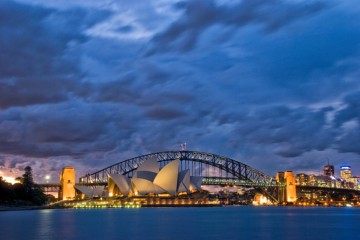 ---
Day 15 – Full day Sydney with Harbor Cruise

Enjoy a full day to discover Sydney. Consider a Harbor Cruise, which will allow you to "cruise like a local" while taking in the sights of Sydney from the water and learning about this beautiful city's history from the knowledgeable crew. We are excited to collaborate with you in choosing additional activities to best tailor your time in Sydney to meet your special interests.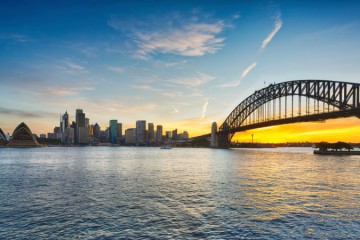 ---
Day 16 – Depart Australia

It is time to say goodbye to Australia and depart for you. We hope you enjoyed your adventure "Down Under!"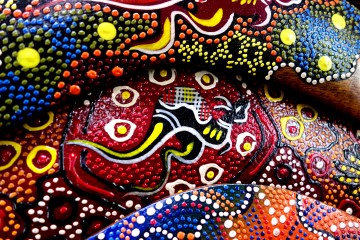 ---
Accommodation Options
16 Days Wildlife & Wonders of Australia 
Following is a sample of accommodation options. Uniquely New Zealand has many hidden treasures in addition to these to share with you.
---
Melbourne
Langham Hotel Melbourne – The Langham, situated on Melbourne's Southbank Promenade, offers sweeping vistas of the Yarra River and Melbourne skyline. The hotel offers a range of guest rooms, club rooms and suites in addition to the option of the hotel apartment and the hotel presidential suite. Guests can expect exciting epicurean adventures in the hotel's interactive restaurant and the opportunity to pamper themselves in the hotel's award winning day spa and beautiful indoor pool.
Hotel Lindrum Melbourne – Hotel Lindrum Melbourne is a unique 59 room boutique hotel that combines modern design with the ultimate in contemporary facilities. Located adjacent to Melbourne's city center in the Central Business district, Hotel Lindrum is well situated for access to some of the city's best sights.
Dining is available in house in Felt Restaurant and the hotel's Bar & Billiard Room. Felt Restaurant also offers a beautiful high tea service on Sunday afternoons. See image.
Alto Hotel on Bourke – Alto Hotel on Bourke is an environmentally rated boutique apartment hotel in Melbourne's Central Business District. The hotel is located within easy walking distance to public transportation and many of the city's highlights. The Alto offers a range of accommodation options, from guest rooms to studio, one, two, and three bedroom apartments. Apartments are outfitted with fully equipped kitchens and the ground floor of the hotel houses a cozy lounge.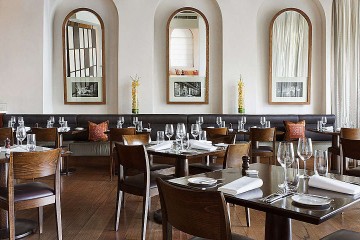 ---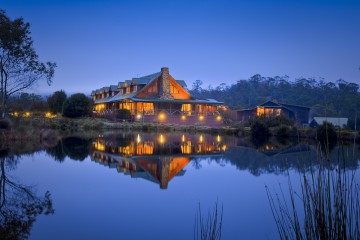 Cradle Mountain
Peppers Cradle Mountain Lodge – This stunning luxury lodge is located on the edge of the spectacular World Heritage listed Cradle Mountain-Lake St Clair National Park, one of Tasmania's premier wildlife regions. Peppers offers a variety of suite and private cabin accommodations including a family cabin option. Take advantage of the lodge's luxury spa services and enjoy fine meals prepared on site. See image.
Cradle Mountain Wilderness Village – Cradle Mountain Wilderness Village is situated in temperate rainforest in Cradle Valley on the edge of the World Heritage listed Cradle Mountain/Lake St Clair National Park in Tasmania. The Wilderness Village offers private, self-contained cottages and chalets that have been carefully sited in the rainforest so that guests are surrounded by native plants and wildlife. The Cradle Valley accommodation offers a variety of cottages suitable for travelling couples up to larger family groups. Enjoy dining at the in house restaurant.
---
Freycinet
Freycinet Lodge – This luxury eco lodge is located in Freycinet National Park on Tasmania's east coast and overlooks the blue waters of Great Oyster Bay, with the rugged beauty of The Hazards Range as its backdrop. The lodge offers comfortable communal areas and accommodation in cabins that range from one and two rooms to exclusive couples retreats and luxurious 4.5 star premier suites. Guests enjoy dining in the lodge's restaurants and bar.
Saffire Lodge – Positioned on Tasmania's east coast overlooking the Hazards Mountain range, Freycinet Peninsula and the pristine waters if Great Oyster Bay, Saffire is a unique, ultimate luxury lodge situated in a coastal sanctuary. The lodge features 20 luxurious suites and private pavilions, each featuring a private courtyard and deck (private pavilions also have private plunge pools). Saffire serves inspired local fare in its in house restaurant and lounge and guests enjoy relaxing body treatments in Saffire's renowned spa. See image.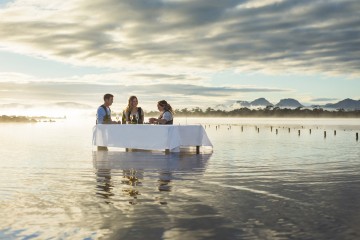 ---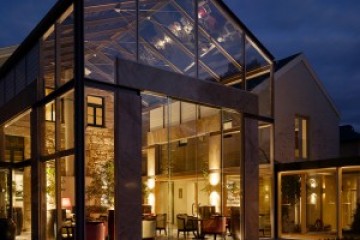 Hobart
Islington Boutique Hotel – Islington is a small, luxe hotel in Hobart with a long history and a large garden, affording unique and stunning views of Mount Wellington. The hotel offers eleven luxurious, distinctive guest rooms, each decorated with imported fabrics, fine antiques, and comfortable beds. In the Islington kitchen, the focus is always seasonal, local, and organic where possible. Expect to see only the freshest local ingredients with an emphasis on the best Tasmania has to offer.  See image.
Henry Jones Art Hotel – The Henry Jones is Australia's first dedicated art hotel, and one of a handful of art hotels in the world. Created within Hobart's oldest waterfront warehouses, the hotel merges historic and modern. The hotel's 56 individually designed rooms and suites are a fusion of art, heritage, tradition and nature. Coupled with the Henry Jones Art Hotel's award-winning restaurants and bars, prime waterfront location and easy access to Hobart's best attractions, the hotel offers an unparalleled experience.
Lenna of Hobart – Built in 1874, The Lenna is a beautifully restored sandstone mansion. Located on Hobart's waterfront and just a stone's throw from the fashionable Salamanca Place and Hobart's CBD, The Lenna is a landmark Hobart hotel associated with Hobart's early maritime history. The hotel offers 50 spacious rooms with views of Mt Wellington, Hobart's harbor, Derwent River and historic Princess Park. Enjoy a cocktail after a day of exploring in the on site lounge and bar.
---
Port Douglas
Peninsula Boutique Hotel Port Douglas –This adult only Port Douglas luxury accommodation offers a boutique style hotel experience, enjoying a beachside location overlooking Four Mile Beach and the ocean beyond. The hotel offers 34 modern, one bedroom beachfront apartments complete with kitchenette. Guests enjoy private balconies and an assortment of heated pools. In house dining is available in the hotel's licensed restaurant.
Martinique on Macrossan – The Martinique is set in a quiet location right on the main street of Port Douglas, just a short walk to Four Mile Beach and all of the shops, restaurants and action that Port Douglas has to offer. The hotel offers 19 modern, one bedroom apartments with private balconies and kitchenettes. A heated salt water swimming pool is available for guest use. No children under age 16. See image.
Silky Oaks Lodge – Silky Oaks Lodge is one of Australia's premier luxury eco lodges located a short 15 minute drive from Port Douglas. Spectacularly situated on the Mossman Gorge, Silky Oakes offers accommodation in a number of unique treehouse suites set above the gorge. Dining highlighting fresh, local produce is available in several on site restaurants and the lodge's spa offers an array of relaxing body treatments.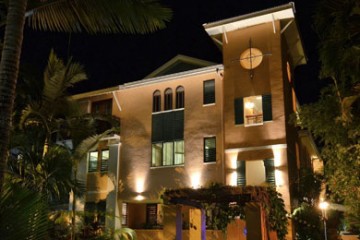 ---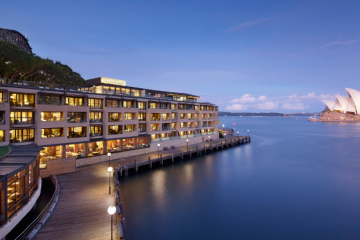 Sydney
Park Hyatt Sydney – Positioned on the beautiful Sydney Harbor, Park Hyatt Sydney offers a luxury accommodation experience with views of both the Sydney Opera House and the Harbor Bridge. The hotel boasts 24-hour butler service, a day spa with rooftop pool and sundeck, two excellent restaurants, a bar and a gallery featuring commissioned art from renowned artists. 155 guest rooms and suites are available. See image.
Four Seasons Hotel Sydney – The luxurious Four Seasons Sydney is located on the footsteps of Sydney's iconic Harbor Bridge and Opera House and near the city's vibrant shopping and business centers. Club rooms, guest rooms, and suites are available, all with stunning views. Enjoy the stunning outdoor pool, spa services, and fine dining in one of the hotel's two restaurants and bar.
QT Sydney – QT Sydney is a boutique Sydney Hotel with an eye for modern design. The hotel blends the historic with the contemporary as is evident in the 200 carefully crafted guest rooms, most of which feature deep soaking tubs. In house dining is available in Gowings Bar and Grill and SpaQ offers an array of relaxing body treatments.
Grace Hotel Sydney – The Grace Hotel resides in a beautifully restored historic building located in the heart of Sydney's Central Business District. This luxury hotel provides a unique blend of old world charm and modern comfort. The rooftop recreation center includes a heated indoor lap pool, sauna and steam room. Enjoy a meal in on site in the Grace Brasserie. An array of guest rooms are available.
Quay West Suites Sydney – Quay West Suites is a luxury, 5 star apartment hotel offering spacious apartment style accommodation with views of Sydney's Harbor Bridge, Central Business District and Circular Quay. Quay West features contemporary one and two bedroom apartments, a boutique restaurant and bar, a heated swimming pool, sauna, and outdoor sundeck. Quay West is a well suited to families and located near a number of the city's highlights.
---
Activity Options
16 Days Wildlife & Wonders of Australia 
Following are guided touring suggestions that would work with your 16 Days Wildlife & Wonders of Australia itinerary on days when activities have not yet been suggested. These options can be private, small group or large group. For a more personalized experience we suggest at least a small group tour, which are usually 12 or fewer people. Some touring options are half day and many require a full day.
---
Melbourne
Hidden Secrets, Melbourne – Enjoy a guided walk with local guides (with morning, afternoon and evening departure options) through Melbourne's beautiful lanes and arcades. You will discover local designers and specialty retailers, many of whom are only found in the city. A recount of Melbourne's captivating history and an introduction to her amazing architecture will inspire locals and visitors alike. Morning walks focus on exploring Melbourne's lanes and arcades while afternoon walks have a special emphasis on Melbourne's unique architecture. Evening walks pay special attention to Melbourne's food culture, making stops at a number of restaurants to sample local food and wine.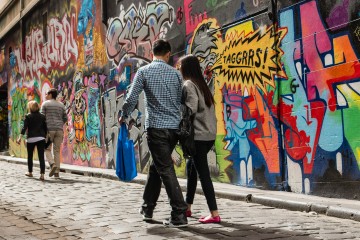 ---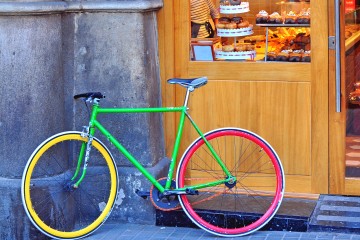 Melbourne Bike Tour – Get your bearings in this cosmopolitan city while you explore by bike, allowing you to see more in a few hours than many visitors manage to see in days. With a local expert, take in Melbourne's trendiest streets, parks, shops, cafes, hidden laneways and multicultural neighborhoods. You don't need to be a frequent or strong cyclist – this is a sightseeing tour requiring some riding with frequent stops to chat and explore.
---
Extraordinary Wildlife Experience, Melbourne – Experience a full day spent viewing and interacting with wild koalas and kangaroos (and more!) in their natural habitats on this small group eco-tour, led by an experienced wildlife guide. On your tour, located within easy reach of the city, also keep an eye out for parrots, fairy-wrens, emus, honeyeaters, possums, wallabies and lizards, which your wildlife guide will help you find and understand.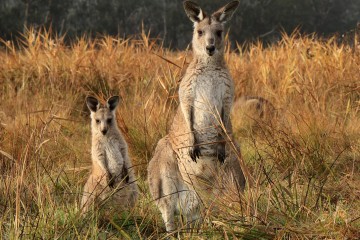 ---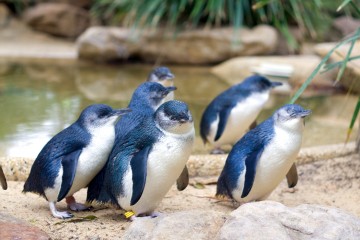 Philip Island Penguin Tour, Melbourne – Recognized as a world leader for environmental conservation, Philip Island's sandy and rocky shorelines teem with wildlife. The northern side of the island is home to a variety of birdlife while the south side is home to pristine sandy beaches. Visit the Koala Conservation Center, stop to see the Nobbies rock formations overlooking the infamous Ball Strait, and finally take in the evening parade of Little Penguins, returning home for the night. Large coach and small group tours are available, departing Melbourne in both the morning and afternoon and returning late in the evening.
---
Yarra Valley Wine Tour, Melbourne – One of Australia's leading wine making areas, the Yarra Valley is a short drive from Melbourne, making it an ideal place to visit in a day. The wines of the Yarra Valley are dominated by Shiraz, Cabernet Sauvignon, Pinot Noir and Merlot in the red varieties and Chardonnay and Sauvignon Blanc in the white varieties. Tours to the Yarra Valley wine region can be done in a half-day or full day group tour or with a private guide at a time that suits.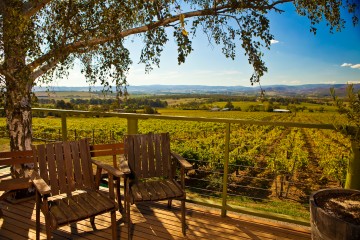 ---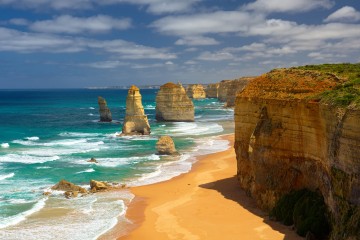 Great Ocean Road Tour, Melbourne – Recognized as one of the most beautiful drives in the world, the Great Ocean Road stretches 550 km along the southern coast of Victoria – this full day tour will provide a wonderful introduction to this wild area of Australia. Travel its highlights and you will discover some of the Australia's most inspiring scenery. Discover seaside villages and beautiful beaches before heading inland through towering forests towards Port Campbell National Park to experience the unique sea stack sculptures of the Twelve Apostles. Throughout the course of the day see koalas and other unique Australian wildlife in their natural habitat.
---
Freycinet, Tasmania
Cruise to Wineglass Bay, Freycinet – Wineglass Bay, nestled underneath the Hazards Mountain range, is a beautiful and tranquil setting of untouched white sand beaches and crystal blue water. Take a fully guided half day cruise to explore and learn about the rugged coastline with towering pink granite cliffs plunging into the Tasman Sea. The scenery is stunning, the wildlife abundant, and you will experience a rare, intimate look at one of Tasmania's most extraordinary places.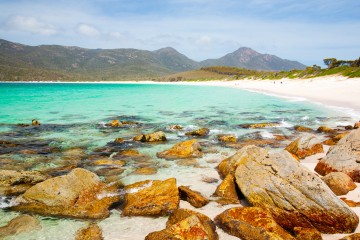 ---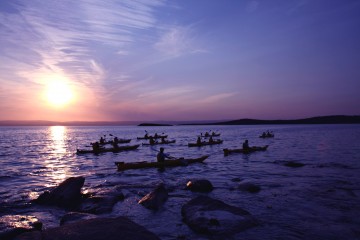 Sea Kayaking Freycinet – On this relaxed, half day tour of the Freycinet coastline you will glide beneath pink granite mountains, past pristine sandy beaches and across waters so crystal clear you will feel like you can touch the marine life below. Keep an eye out for sea eagles, elusive little penguins and the gleam of a dolphin's back as it breaks the surface. Take a break on a white sandy beach and listen as your knowledgeable guide shares Freycinet's rich history.
---
Saffire Lodge, Freycinet – If you choose Saffire Lodge as your Freycinet accommodation, Saffire offers a wide range of complimentary activities from local walks to longer hikes, taking you to lookouts for amazing views of the area.  Don a pair of waders to visit a working oyster farm and enjoy oysters on the shell – very popular with guests!  Go canoeing & bird watching, or visit the local Freycinet Winery, where you can learn the art of winemaking and indulge in some fine Tasmanian Fare.
Saffire also offers Signature Experiences for an additional charge.   Please inquire with your agent for more details about the complimentary activities and the Signature Experiences.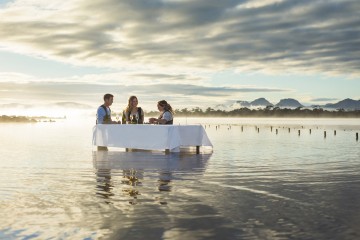 ---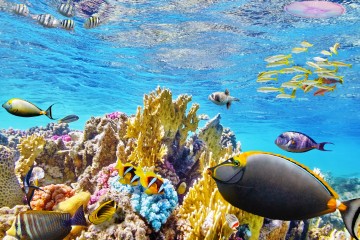 Great Barrier Reef
Great Barrier Reef Snorkel and Coral Viewing, Port Douglas – Enjoy the thrill of a beautiful and exhilarating Great Barrier Reef Cruise. Half or full day cruises allow you to soak up the peace and tranquility of this idyllic setting. Enjoy an unforgettable snorkeling experience in either the Outer Reef or the protected coral cay of Low Isles, which is closer to Port Douglas. Learn about the living entity that is the Great Barrier Reef from knowledgeable guides. Relax on a sunny, sandy beach in the Low Isles, join the guided snorkel tour, lounge on deck or take a trip in a glass bottom boat. All snorkelling gear and snorkelling instruction included.
---
Scuba Dive the Great Barrier Reef, Port Douglas – Experience some of the best diving in the world in the clear outer reef water of the Agincourt Ribbon Reefs, northeast of Port Douglas and on the very outer edge of the Great Barrier Reef. Fantastic diving experiences are available for both the seasoned and novice diver.   Certified divers can enjoy up to 3 dives on a day dive excursion, including drift and wall dives while. However, no experience is required to enjoy the thrill of scuba diving under the safe control and supervision of highly qualified instructors. With a wide variety of spectacular dive sites available, each day the best three sites of the day are chosen according to weather and tidal conditions. All dives are guided with a pre-dive briefing on the sites, equipment, and safety procedures.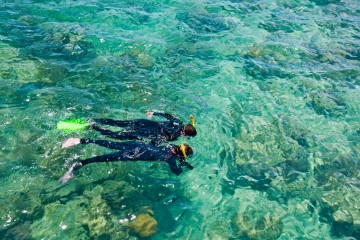 ---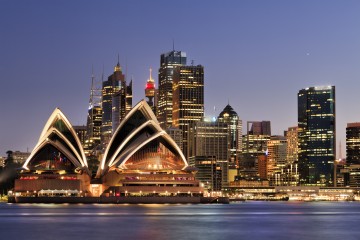 Sydney
Sights of Sydney Introductory Tour – This half-day private touring experience has guests travelling around the harbor city in a vintage Australian car – a 1964 EH Holden. Discover the "off the beaten path" areas of Sydney that locals love to visit. This tour is led by a passionate Sydney local who will show you the city's, beach, bushland and shore. Hear insider tips and tales about this stunning harborside city.
---
Sydney Harbor Cruise –Treat yourself to a Sydney Harbor lunch cruise on board a 52-foot power boat. Your captain and host will recount Sydney's rich history and share stories of Sydney Harbor as you take in views of the city, Sydney Harbor Bridge, and the Sydney Opera House. Enjoy a BBQ lunch with regional wines and beers while you relax on deck and take in the beautiful surroundings.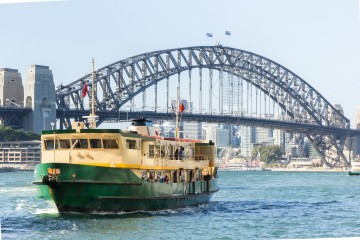 ---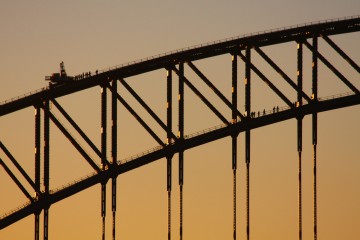 Climb the Sydney Harbor Bridge – The Bridge Climb is an iconic Sydney attraction. Enjoy a guided journey to the top of the Sydney Harbor bridge, travelling along the outer arch of the Bridge on catwalks and ladders all the way to the summit, 134 meters above Sydney Harbor. A half day tour, the Bridge Climb can be undertaken either during daylight hours or at twilight, for a truly unique experience.
---
Guided Bike Tour with Bonza, Sydney – This half-day sightseeing tour of Sydney with morning and afternoon departures introduces visitors to Sydney's highlights by bike. See the city's sights and some of her hidden gems, while expert guides ensure that you get the most out of your Sydney experience. Stop for a quick drink at a warm friendly pub at the halfway point before continuing on to take in all of Sydney's stunning sights.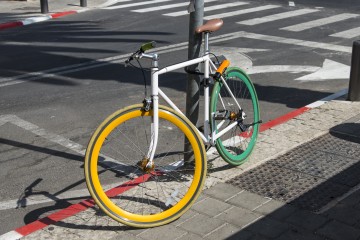 ---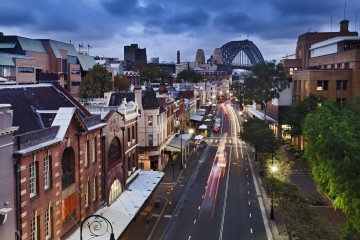 Guided Rocks Walking Tour, Sydney – The Rocks Village holds a unique place in Sydney's colonial history – on this rocky peninsula in 1788 a fleet of British ships moored in Sydney cove. The ships carried a human cargo of convict exiles doomed to live out their prison terms in this alien land. Today the Rocks Village has retained its unique heritage qualities nestled as it is beneath Sydney's Harbor Bridge. This guided walking tour allows visitors to experience the Rocks living history with a team of friendly and enthusiastic guides.
---
VIP Pass for Taronga Zoo, Sydney – Enjoy a fully escorted, behind the scenes tour of Taronga Zoo's unique Australian animal collection in a small and personalized group. Get "up close and personal" with hand-raised native animals at Taronga's Education Center and learn about the local wildlife. The tour includes a round trip ride on the Sky Safari cable car where visitors will discover way Taronga is known as "the Zoo with a View."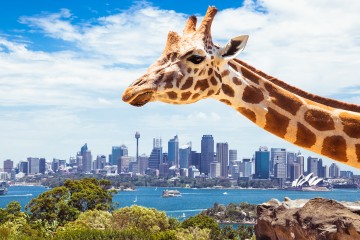 ---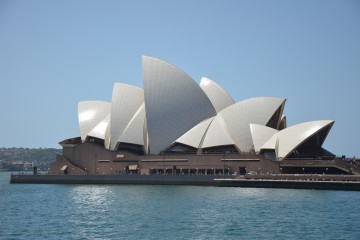 Visit the Iconic Opera House, Sydney – Take a look inside one of the world's most recognizable structures and experience this piece of architecture and engineering with a knowledgeable and experienced guide. The Opera House is a work of art that came into existence against strong odds to become one of the busiest performing arts centers in the world. Learn the engrossing story and history of this Sydney icon where live performances take place every day.
---
Boutique Wildlife Tour, Sydney – Just 90 minutes south of the city is the pristine bushland of the Southern Highlands. This afternoon and evening tour takes guests to this beautiful native bushland in search of the animals that make Australia so unique. Small, personalized groups travel in luxury 4WD vehicles to the Southern Highlands and, with the help of knowledgeable and passionate Naturalist Guides, search for kangaroos, koalas, wombats, emus, possums and more.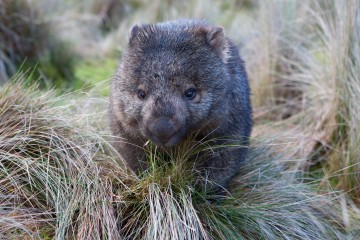 ---